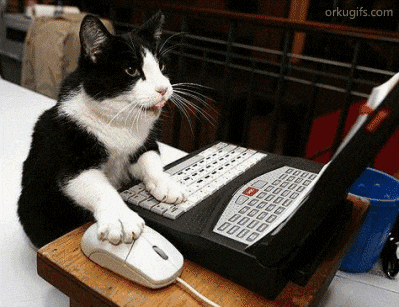 People need to take all kinds of measures these days for all the spamming, scamming, viruses, Trojan Horses, security breeches, identity theft, you name it. The more the world goes down the technological rabbit hole, it seems the more things open up with creative new ways to have our work or personal computers, laptops, tablets, and smartphones compromised. So, it is abundantly clear that precautions, serious precautions need to be taken.  In the case of one individual, a most dangerous threat was, fortunately, thwarted.
In a story on Hello Giggles, Imgur user pigeonkitty reported a most unexpected intrusion.  Having the luxury, or so it would seem, to work from home, her employer provided her with a USB that clocks her operational hours.  As a part of security, if three invalid login attempts are made, a picture will be taken of the individual trying to break into the account.
So, following protocol, pigeonkitty plugged in the USB to logon and begin her work, which was quickly disrupted when her bossed contacted her to address another project. While she was away, she received a disturbing text.  Sent to her phone was a text alert with this image:
Naturally, as anyone would these days given the immediacy and opportunity to share some spontaneous hilarity via social media, she sent out the following:
Just in case you were ever wondering what your cats do when you are gone, or worse yet, leave your computer on and fully available for their crafty paws, perhaps you should check your recent searches.  If there is an overwhelming number of catnip toys, monthly pet subscription boxes, and kitty treat sites listed, you may just want to check your credit card receipts, too.