This adorable squirrel monkey was rejected by its parents at a zoo in the Siberian city of Tyumen, but it now has a loving feline foster parent.
The zoo director, Tatiana Antropova, decided to take the tiny primate into her home, bottle feed him, and let him spend time with her cat to see if the two could connect.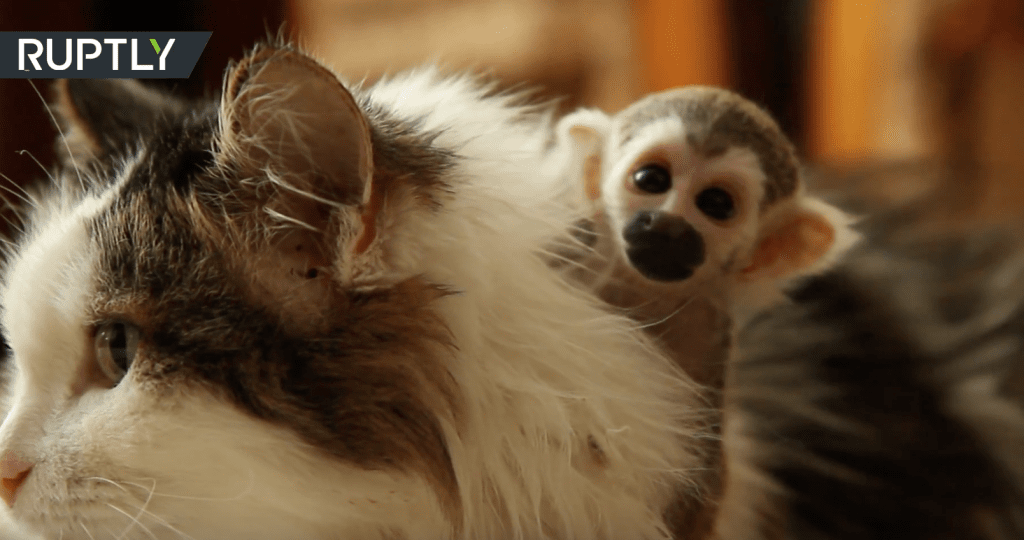 The female cat quickly adopted the monkey, who clings to the cat's fur and grooms himself. The baby monkey will spend four months with Tatiana and her cat before returning to the zoo. Examples of interspecies adoption are most common in social animals, according to the Animal Welfare Institute, and "remind us of the complex emotions of animals."
Squirrel monkeys are some of the most common monkeys in the Central American rainforests, according to Wildernessclassroon,com. They are shy and spend most of their lives in trees. Adult squirrel monkeys we 1.5 to 2.5 pounds and grow to be about one foot in length, with the their tails adding another full foot.