Rosie the kitten almost didn't survive. But she has since been "adopted" by a trio of Siberian Huskies, and today the cat is one of the pack.
Sisters Thoa, Thi, and Tram Bui of San Jose, California discovered Rosie when she was just three weeks old. The kitten was malnourished and lethargic, and the sisters weren't sure if she would even survive the night. But she did, in part due to the motherly actions of Siberian Husky Lilo.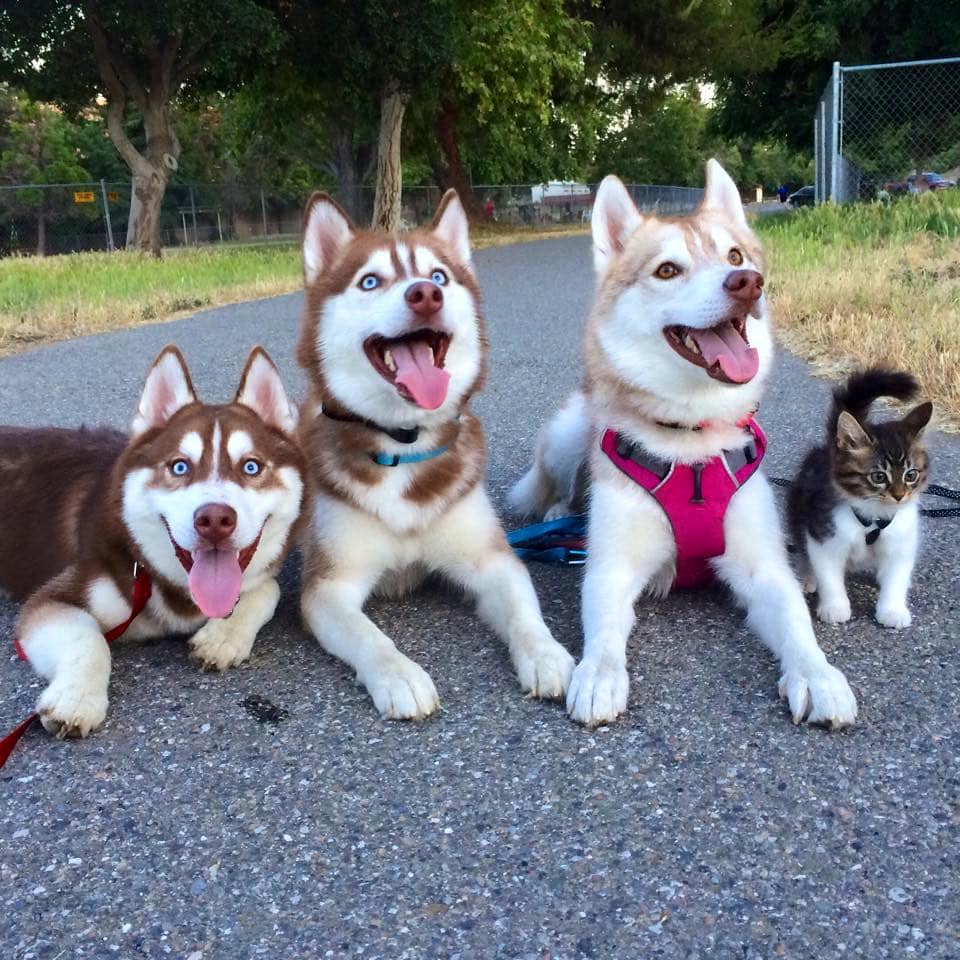 Lilo acted as a kind of surrogate mother to Rosie. She laid with the kitten for hours, cuddling with her and keeping her warm. As Rosie grew stronger, she began to mimic Lilo's actions, even coming along for walks with a leash of her own.
Rosie's integration into the pack of three Huskies – Lilo, Infinity, and Miko – came about fairly naturally. The sisters made sure to gradually introduce Rosie to the dogs, but the friendly pack readily accepted the cat. They all enjoy going on walks together, going hiking, playing, and even eating as a group. Rosie has become rather fearless, especially when she's in Lilo's company.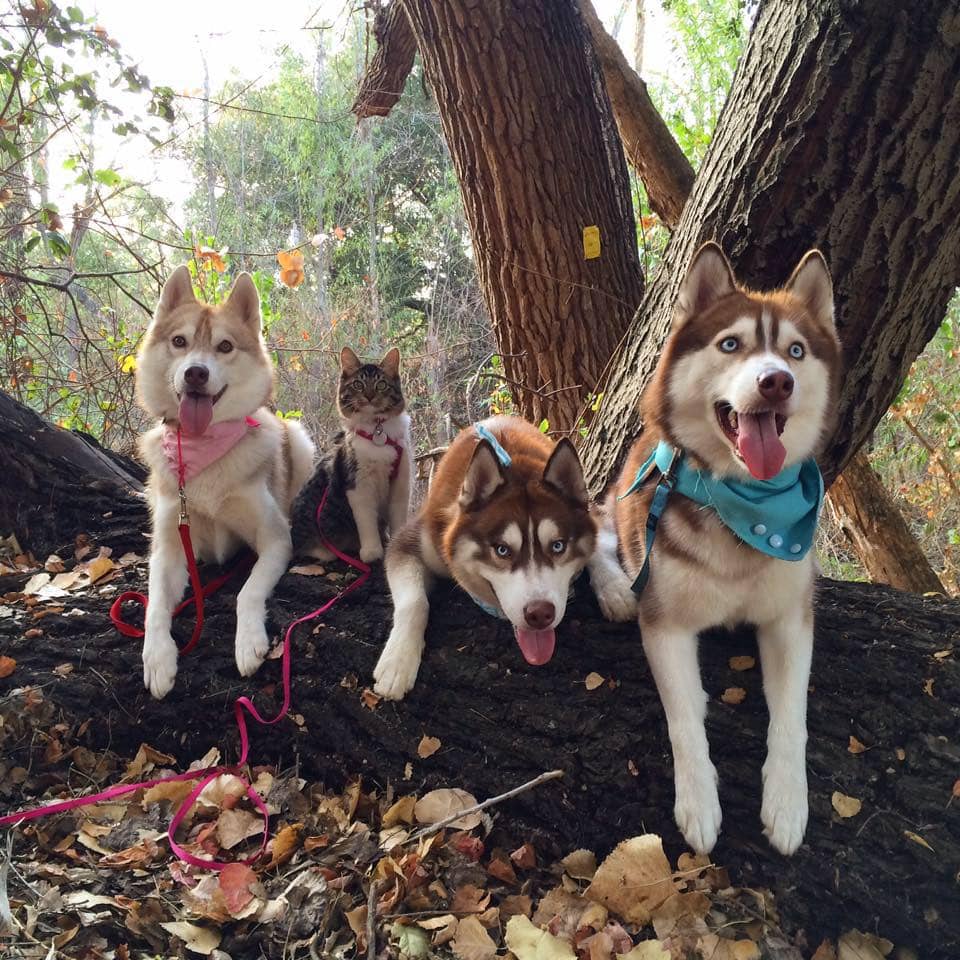 If you would like to learn more about Rosie's adventures with her Husky friends, be sure to follow the group on Instagram and Facebook.