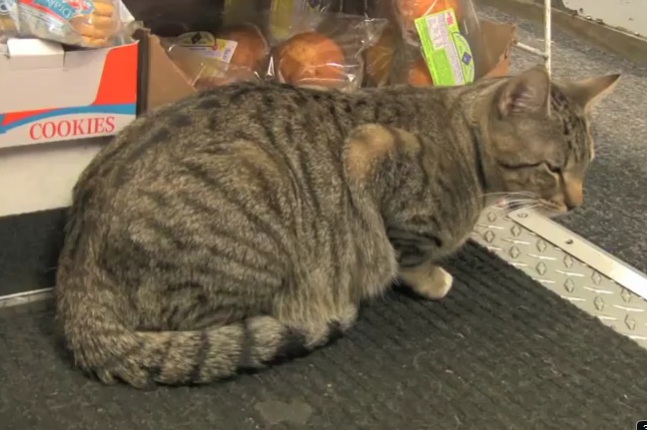 Internets Celebrities made this nature documentary style look at the NYC bodega cat and its habitat, the little neighborhood market.
Bodega cats, the subject of much interest and of photos at Flickr and tumblr, are the subject of this new mini documentary showing a few of them in their surroundings.
The cats help store owners meet their obligation to have rodent-free establishments, while their own presence in the bodegas is technically illegal. They also make the bodegas more friendly and homey places for both shopkeepers and customers.