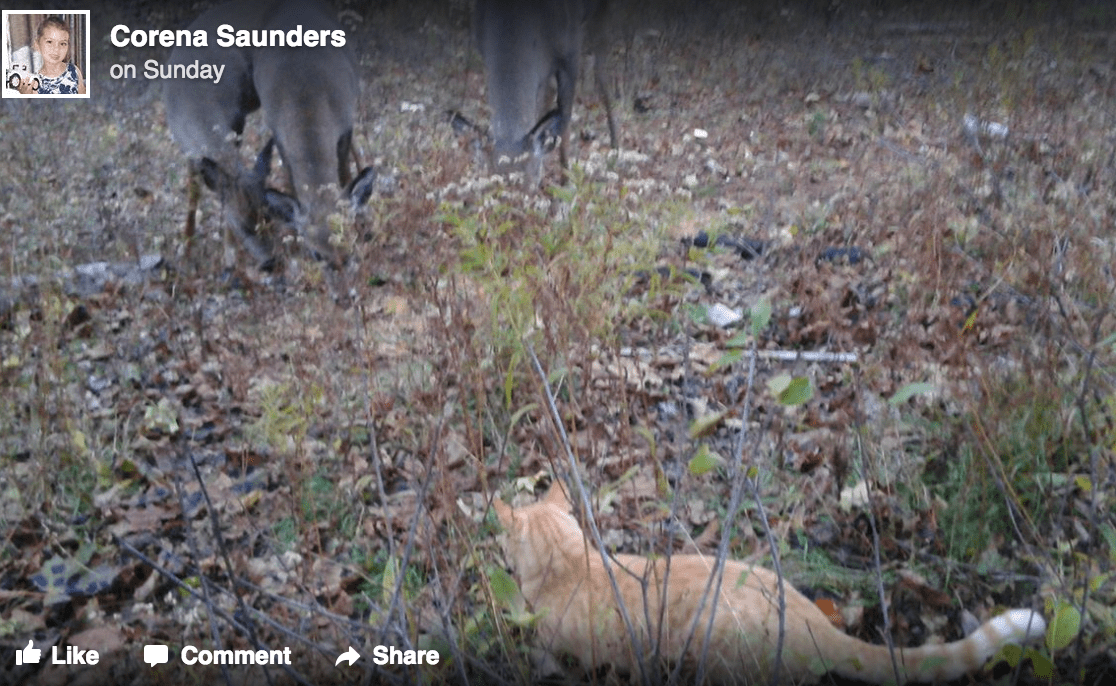 A wild-at-heart cat named Ben loves to mingle with wildlife near his Nova Scotia home. A Facebook video of him playing with a family of deer has gone viral.
Ben's human, Corena Saunders, told the CBC that Ben, short for Benoit, is an "animal whisperer" who makes friends with foxes, skunks and pheasants near his home.  UPI also carried the story.
Saunders posted the video  to Facebook showing Ben playing with a mother deer and twin fawns in the back yard of Saunder's home in Bible Hill. Saunders said Benoit seems to have formed a particularly close bond with one of the fawns.
"The mama and her twin babies came up and Ben decided that he was going to play with the little girl again and they're chasing each other around the backyard," Saunders told the CBC's Mainstreet radio program.
Benoit and the deer gently touch one another multiple times in the video. At one point, he has both front paws on the deer's neck. Saunders said she has seen Ben and the deer gently touching noses during other meetings initiated by Ben.