The tough Tuxedo cat who clawed his way out of a roadside grave is no longer in limbo. Bart the Zombie Cat will stay with the foster family that has been looking after him all along, according to the Humane Society of Tampa Bay and a report in the Tampa Bay Times.
"We have gotten custody of him and he is going to be officially adopted by his foster family today," said the unidentified spokeswoman on the Humane Society Facebook video.  Bart can be seen roaming around the conference room and sitting on his adoption contract. "You can see he's doing really well. He's nice and chunky. We got him a cake but he's really not interested in that."
In January 2015, Bart's original owner, Ellis Huston, thought his cat was dead after being hit by a car and asked his neighbor to bury Bart, according to the Tampa Bay Times. But Bart wasn't dead, just badly injured. Five days later, he clawed his way out of the shallow grave and came home looking for food. Hutson took Bart to the Humane Society's animal hospital where he was operated on to repair his broken jaw and remove his dead eye.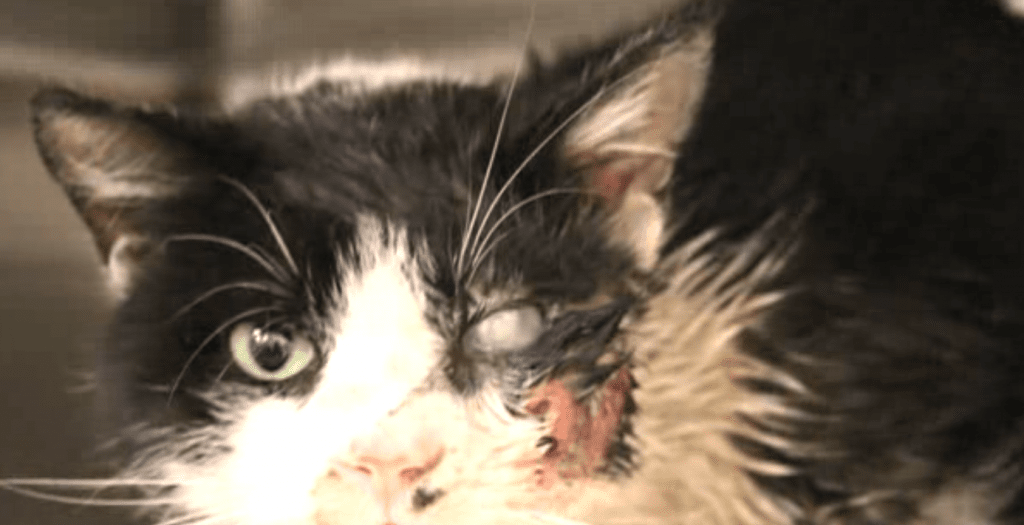 The Humane Society nursed Bart back to health and revoked Hutson's custody. Huston filed a lawsuit seeking to reclaim the ownership of the family cat. A settlement was reached and the Humane Society held a party. Bart was adopted by the foster family that has been caring for him all along. He is now a full-time indoor cat who will not be allowed outside.