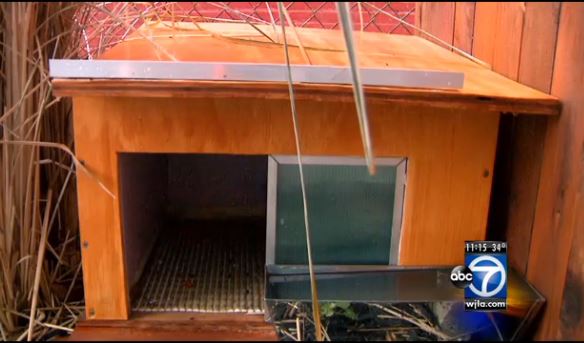 .
WJLA Channel 7 News out of Washington, DC did a story recently about shelters for the city's community cats and their many benefits. The shelters range from the basic plastic tub with straw to beautiful little architect designed houses.
The shelters not only allow stray and feral cats to find food and protection from the elements, they help with a TNR program run by the Washington Humane Society. WHS is able to trap cats who come to the shelters.
The project to provide architect designed shelters in Washington was inspired by the well known Architects for Animals project in New York City.
Before they were put into place in city neighborhoods, the specially designed community cat shelter were on display at an event, 2013 Architects for Animals: Giving Shelter, held on December 5, 2013 at The American Institute of Architects. the event benefitted WSH's Cat Neighborhood Partnership Program (CatNIPP).
You can view photos from the 2013 Architects for Animals: Giving Shelter event at the WSH Facebook page, HERE.
See the story here: