.
A gigantic cat named Andre has found a place in the community, has made many new friends, and is helping other pets to get adopted.
Andre the Giant Cat was a stray before taking up residence at High Paw Pet Supplies in Fairplay, Colorado, where he greets customers and helps to inspire adoptions at Animal Rescue of the Rockies Cat Casita, which is located downstairs in the same building as the pet supplies store.
Andre was first spotted hanging around downtown Fairplay in November, High Paw Pet Supplies owner Miyuki Takeda told the Denver Post for a feature on the big cat.
Several people applied to adopt the strikingly handsome cat when he came into the rescue, but the vet said he was underweight and needed to stay for a while to put on weight and reach optimal health. Andre weighed 20 pounds when he was found but needed to gain about 5 pounds. Takeda and the rescue then made the mutual decision for Andre to become the shop's resident mascot cat. As a happy consequence, Andre's presence has helped to make a noticeable increase in adoptions from the rescue this year.
"Within a month of us having him, people coming in to see him and to visit, the adoption rate for the rescue skyrocketed," Takeda told the Post.
As to Andre's large size, he is thought to be a hybrid, probably a Savannah cross.
"When he first came to us, he showed a lot of signs — he acts like a hybrid," Takeda told the Post.
"We think perhaps he has Savannah in him — those are huge cats,"
You can see Andre in the short video from Channel 9 News below and can also follow him at Facebook and Instagram.
Andre the Giant Cat at Facebook
andre.giantcat / Andre the Giant Cat at Instagram
.
.
.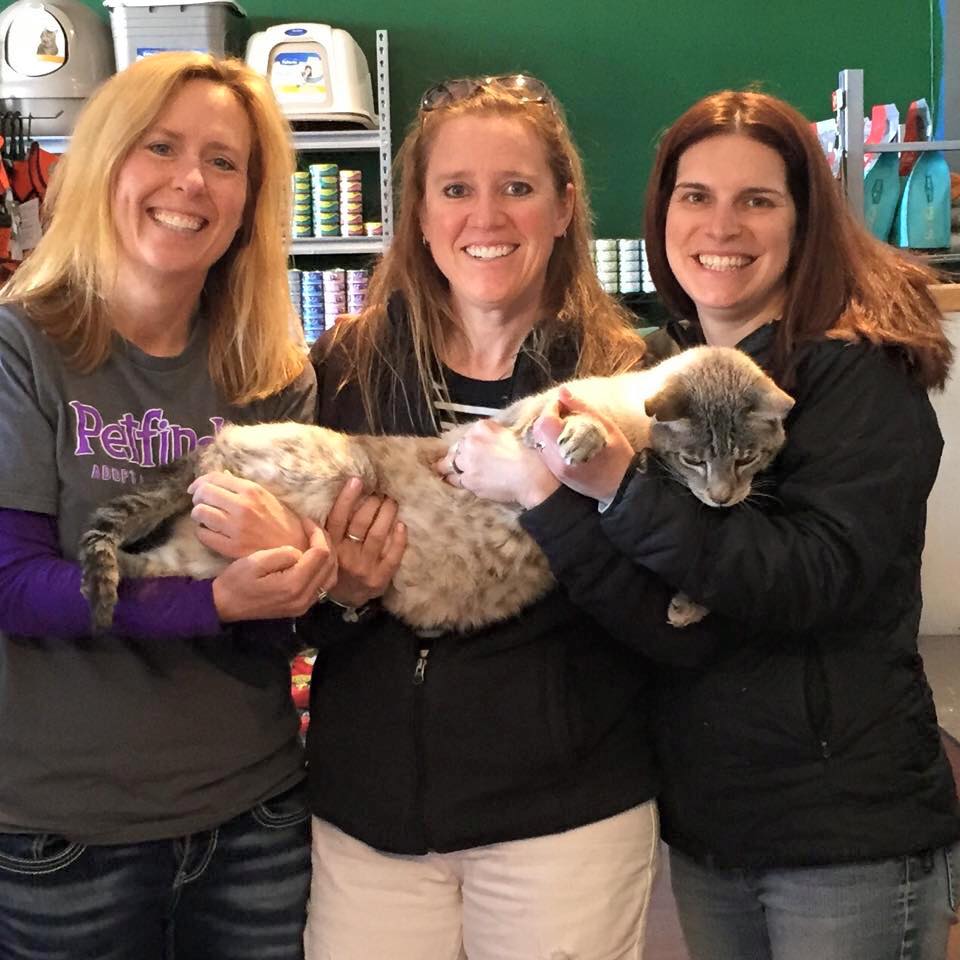 .

.

.
.
.
.