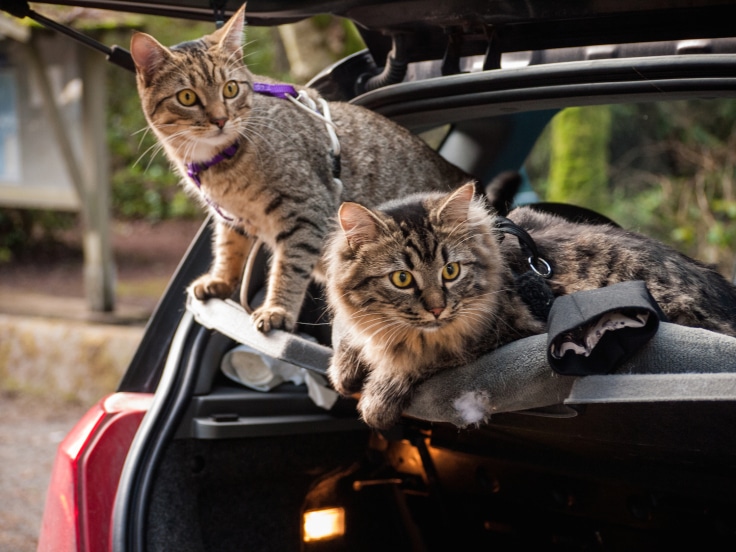 Brothers Bolt and Keel have a love of the outdoors and adventure. They've likely accomplished far more than other cats have, and the best part? They were rescues!
When Danielle and Kayleen discovered Bolt and Keel abandoned as kittens behind a garbage bin in a local park, they didn't plan on keeping the kittens. In fact, they tried to take them to the local shelter, but it was closed at the time. Danielle and Kayleen were leaving on a two-day canoeing, hiking, and camping trip the next day. Unsure of what to do with the kittens, they decided to bring them along on the trip.
Everyone enjoyed the trip, including the kittens, and soon Danielle and Kayleen were too attached to give the kittens up. They named Bolt after the rock climbing tail, and Keel was named after the keel on a sailboat. Both Bolt and Keel grew to share their humans' love of the outdoors and adventure. Today the cats enjoy hiking, sailing, and kayaking. They even have their own cat-sized life jackets to keep them safe during their time out on the water. They also walk on leashes and will even go on walks through the snow.
You can learn follow Bolt and Keel's adventures through their website and their Facebook page.