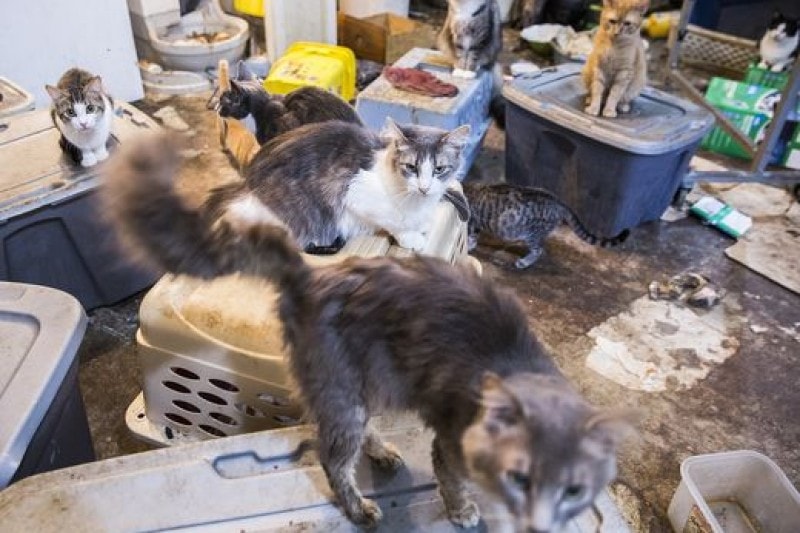 A home in Daleville, Indiana has been discovered housing about 100 cats. The hoarding situation was discovered when police were called out to the house after a resident died inside of natural causes. The police enlisted the Muncie Animal Shelter to help with the removal of the countless cats that they discovered in the home.
So far, rescuers have brought 70 cats out of the home. They estimate that they will bring out about 30 more cats before the house is emptied of animals. Dogs were also found in the home; 2 have been removed so far. A young child living in the home with the adults has been placed into Child Protective Services.
The good news? All of the cats are adoptable. The bad news? It will cost approximately $9,000 to care for them. The shelter is looking for foster homes for the cats to help them deal with the massive numbers, and is also encouraging the public to adopt the cats. And, of course, monetary donations are always useful in funding the cats' medical costs; please visit the shelter's GoFundMe page to donate.
For updates on this story, be sure to follow the Muncie Animal Shelter on Facebook.