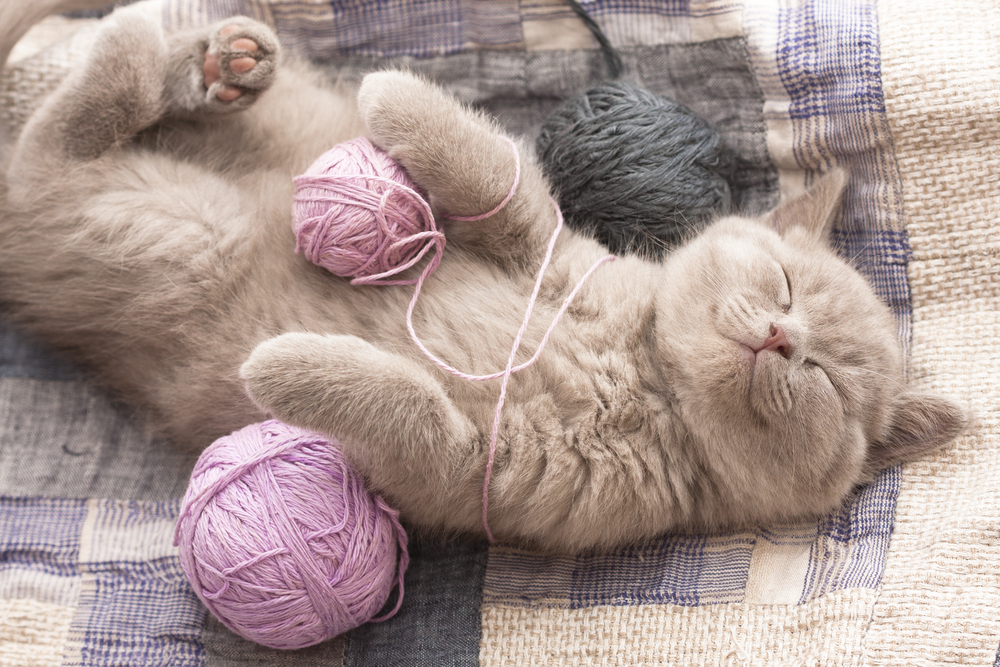 Some cats have a way of making themselves comfortable wherever they are.  Like this one here:

Not to mention, this one. No doubt the harp music helped.

Certainly we have seen them curled up on chairs and sofas, not to mention taking up the whole bed, but how about cruising around on the back of a donkey?

Or getting cozy in a box of chicks?
 
Let it not be said that cats don't know how to make the best of any situation, so, that said, here is the grand finale…getting comfortable while creating a musical interlude: