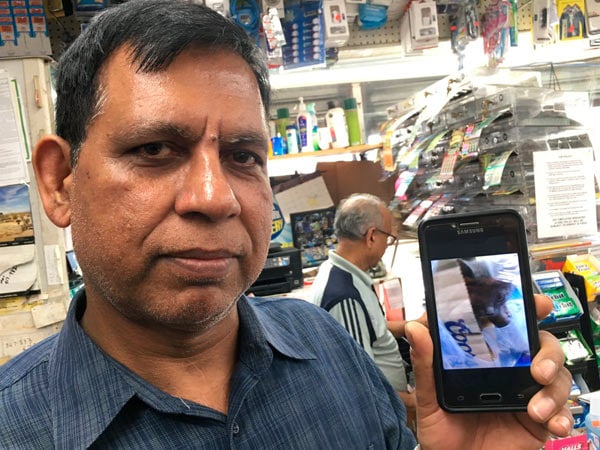 A couple of hours after a man inquired about buying the kitten a woman was caught on store surveillance tape casually picking up the silvery grey ball of fluff, tucking it under her arm, covering it up with a coat, then strolling out of the store.
The coincidence is not lost on owner Mir Kasham of the Moon Mini Mart, who offered to help the man find another kitten at turning down the $50 offered for 3-month old Takela.
"Please bring it back. Everyone misses Takela!" Kasham, who filed a police report with 66th Precinct, told the New York Post.