On Tuesday, 68 cats were rescued by Animal Rescue Corps from a single-family home in Tennessee.  The cats, including pregnant females and newborn kittens, were living in filthy conditions with dangerously high levels of ammonia gas.
"These conditions are typical of animal hoarding,"  Animal Rescue Corps President Scotlund Haisley said in an ARC news release.
The homeowner stated she took in a few stray cats four years ago, which apparently multiplied.
The animals all showed signs of upper respiratory infections from the poor living conditions and excessively high ammonia levels.  Some of the cats are also suffering from other medical conditions like infections and external and internal parasites.
The Tullahoma Department of Animal Control and Animal Rescue Corps teamed up on the rescue with the code name "Operation Nine Lives." The cats are are now being housed in Lebanon at an Animal Rescue Corps operations center.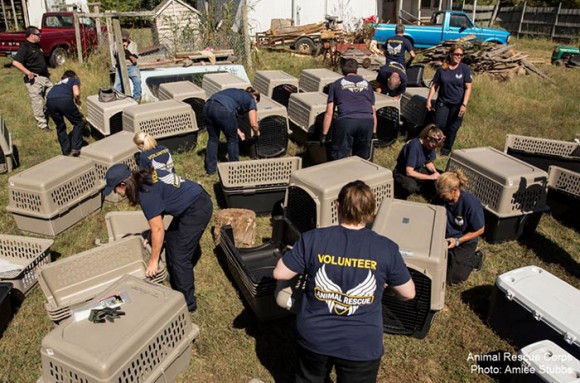 Each cat will be examined by a vet and receive all appropriate vaccinations and any necessary medical treatments. Animal Rescue Corps will provide daily care until the animals are placed with shelters and rescue organizations that will ultimately adopt them into permanent homes.
Animal Rescue Corps will post its list of shelter and rescue placements on its Facebook page once the cats have been transferred to these groups for anyone interested in fostering or adopting these cats.
For the full story visit http://www.tennessean.com/