A set of sweetly oddball and appealing photos of a 5 year old cross-eyed cat named Jarvis P. Weasley, taken by The Furrtographer, San Francisco based pet photographer Josh Norem, has appeared in several UK media outlets today, along with the story of how Jarvis was abandoned as a tiny kitten, then rescued, and adopted by his foster caregiver.
Jarvis was a bit of a mess when he ended up at Oakland Animal Services in Oakland, CA, with an upper respiratory infection at four weeks old. He was pulled from the shelter and fostered by Daria Kelly for Saving Grace Rescue. Daria and Saving Grace took Jarvis to save him from likely euthanization due to his URI.
Daria is quoted saying: "I just remember him standing out because, though he was very sick, he always seemed so happy, and his face never fails to make me smile.
"One day I was watching him jump for joy in his cage, seemingly over nothing. I took it to be pure happiness.
"I waited until the sick kittens that I was fostering at my home were well, and then I took him to foster – but he ended up staying permanently."
"He is so happy-go-lucky. He has always had a zest for life, even when he was tiny and sick. He's cuddly, playful, mischievous and very friendly," said Daria.
"I often use him for introductions to new fosters because he is so personable and non-threatening."
Jarvis is named for Jarvis Cocker and Ron Weasley.
Furrtographer Josh Norem volunteers his services to help local shelter pets find homes by featuring them in flattering portrait photos. He also has a professional photography business.  See more of Josh Norem's wonderful photos at The Furrtographer on Facebook.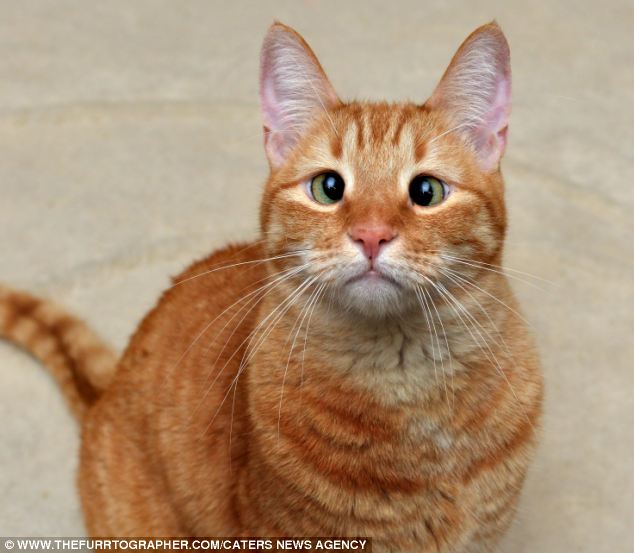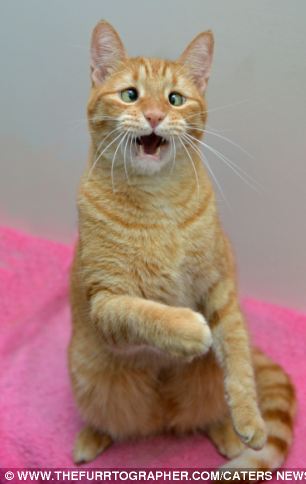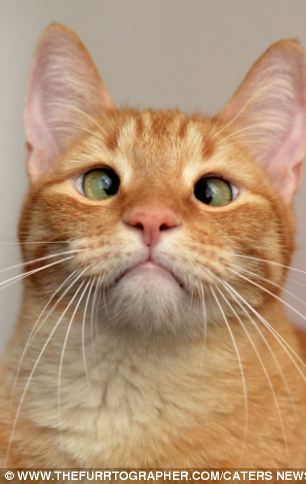 Read more at The Express and The Daily Mail.