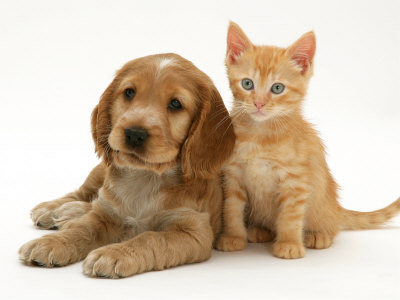 After a 12-2 vote today by the Los Angleles City Council, LA is poised to become the largest US city to ban the sale of commercially bred pets. Because the vote to ban the sale of cats, dogs and rabbits purchased by pet stores from commercial breeders was not unanimous, a second vote on the ordinance, which only needs a simple majority, will be held next week.
The proposed ban is meant to diminish the market for kitten and puppy mill pets and, at the same time, encourage shops to carry adoptable pets from shelters, thus saving thousands of lives every year. Under the proposed law, pet stores will be able to obtain animals from the city's animal shelters or from humane societies registered with the city's Department of Animal Services. Individuals will be allowed to purchase pets directly from breeders.
The penalty for a first time violation of the ban would be $250, with the fine going up to $1,000 for a third strike. Some pet shop owners are opposed to the ban and claim it will hamper their ability to make money.
The proposed law is sponsored by City Councilman Paul Koretz, a friend to animals who includes a message to adopt and a link to the city's department of animal services at his official webpage. The two no votes today came from Councilmen Mitchell Englander and Bill Rosendahl. Englander said the ordinance will be costly to enforce and bad for business and the local economy. Englander withdrew support when Koretz declined to remove rabbits from the list of pets affected.