Poor, beautiful Bella was surrendered to the shelter by her loving owners' daughter while they were out of town. 43 hours later she was dead, despite her sweet nature and efforts to save her.  A group of animal lovers are asking for help getting signatures on a petition outlining changes they want implemented at Hillsborough County Animal Services, in Tampa, Florida.
One of Bella's advocates wrote: "Bella's story is a sad one that needs to be told! Everyone should know, so please share far and wide."
"Bella's humans went away on a trip and asked their daughter to take care of her. Bella was very disturbed by that and peed outside of her litterbox. So the daughter brought Bella to the pound. Since she was an "owner surrender" she was killed in 43 hours, less than TWO days. Her real humans found out and are devastated."
Bella was not killed due to overcrowding; there were empty cages at the shelter.
Ocala, FL resident William Posey is one of the primary supporters of the cause to share Bella's story and to bring changes at animal services that will save other cats who might come to Bella's sad end.
William drew up the petition at change.org. The petition introduction  reads:  "On July 25th, 2013, the cat Bella (HCAS #1556521) was surrendered unlawfully to Hillsborough County Animal Services by the daughter of the actual owners without their knowledge. She was killed in 43 hours, less than two days, even though there were empty cages at the shelter. By contrast, strays are given five days' safe hold. In addition, people tried to save Bella but were prevented by obstructive shelter policies."
The proposed changes are then outlined.  You can see them at the petition page found by clicking on the (very large, you can't miss it) link below.  The petition currently has just over 2,000 signatures, Organizers and supporters say they need to get the signatures up to 5,000 in the next few days.  They would greatly appreciate your help. You can help by signing the petition and sharing it.
Please watch the video below the petition link. It tells Bella's story and includes footage of a kind shelter volunteer giving Bella some love and talking about her on camera just moments after she was surrendered by the daughter of the couple who loved her.
Bella's owners are completely heartbroken and devastated by her death and the way it transpired. Their names are known to those close to the cause but are being withheld to protect their privacy at this time.
The facts of the case were gathered with the help of shelter volunteers, official records and input from those close to the case.
Urgent Cats of Tampa Bay posted Bella's photo to its Angels at the Bridge album at Facebook after she was killed, saying "R.I.P. sweet baby. We are so sad about losing you," along with this note from J.T. written while efforts were being made to save her: "Bella had just arrived at the shelter and was just being put into her cage when I was finishing up in her room, so I visited her and got some pictures and video while I was there. She seemed a little miffed at where she was and why. The staff member who put her in her cage said the owners surrendered her for soiling in the house. Poor baby doesn't understand what she did wrong and why they left her here. I hope she can find someone to give her a chance. There are plenty of reasons and solutions for house soiling. Unsure whether owners explored any of those options. "

Urgent Cats of Tampa Bay are the original posters of the video made with Bella  at the shelter that is included in the video with her story below.
There is an open Facebook group, For Bella: Bella's Cause.
.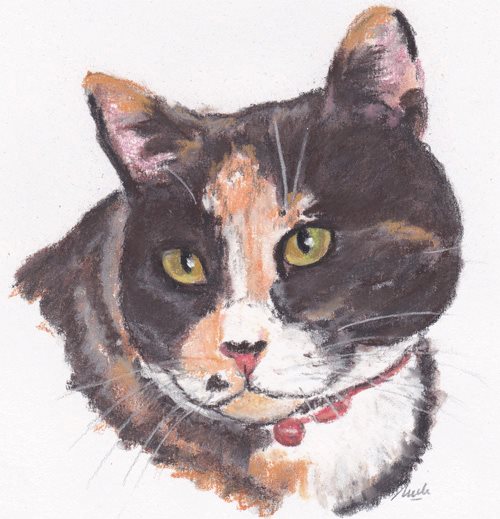 The group For Bella: Bella's Cause  states its mission as thus:
"On July 25th, 2013, the cat Bella (HCAS #1556521) was surrendered unlawfully to Hillsborough County Animal Services by the daughter of the actual owners without their knowledge. She was killed in 43 hours, less than two days, even though there were empty cages at the shelter. Bella was a much-loved cat whose life was unexpectedly ended due to shelter policies. Bella is gone, but in her honor we are dedicated to preventing this from happening again. Our goal is to prevent this type of needless killing in Tampa, Florida and hopefully the entire United States, to help protect the lives of these poor innocent creatures who are surrendered by their owners, other family members, or even neighbors. We want these creatures to have the same opportunities for adoption as any other animal caught up in the barbaric system known as "animal control" in the United States."