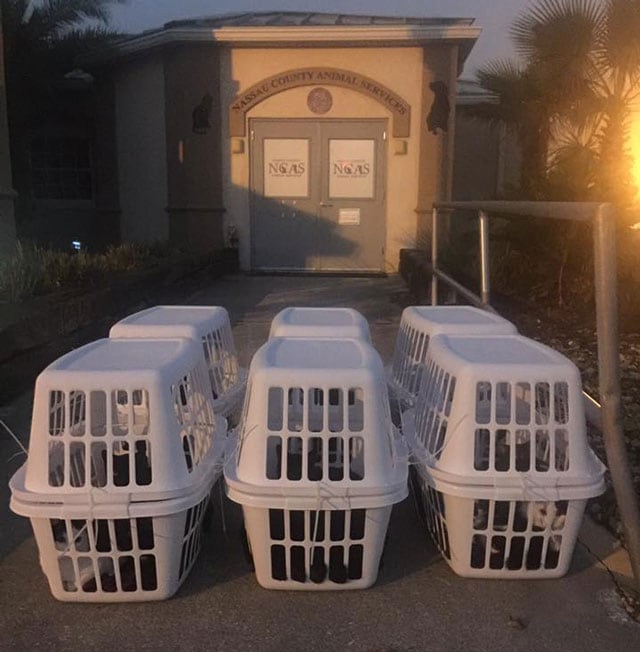 An average working day quickly turned anything but ordinary for staff at the Nassau County Animal Services shelter in Florida. Shelter staff discovered 25 cats and kittens left on the shelter's steps. The cats were in cages made of laundry baskets.
The large intake proves problematic for the shelter. All of the cats and kittens must be tested and vaccinated to ensure that they're healthy before they're offered up for adoption. This means a lot of unexpected work for shelter staff; there was only one staff member working on Wednesday when the cats were dropped off.
The shelter has posted signs indicating that dropping animals off in front of the shelter isn't allowed, but drop-offs continue to happen fairly regularly. Surveillance cameras did get footage of the person dropping the cats off around 3:00 am, but caring for the animals and getting them into new homes is a higher priority than finding the person who dropped them off.
In the meantime? The cats will receive the care that they need, and once they're ready, they'll be posted for adoption. If you're near the shelter and are thinking of adding a cat to your household, there will be plenty of cats and kittens in need of a home quite shortly.