When the Troy, MI, Police Department set out the challenge in March they would get a police cat if their Twitter followers increased to 10,000 by April, they had no idea in almost no time, weeks before the April deadline, the challenge would be met with flying colors.  So much so, it inspired the Toledo Police Department to also get a cat.
Check out their adorable Facebook posts and tweets following their path to kitten recruitment: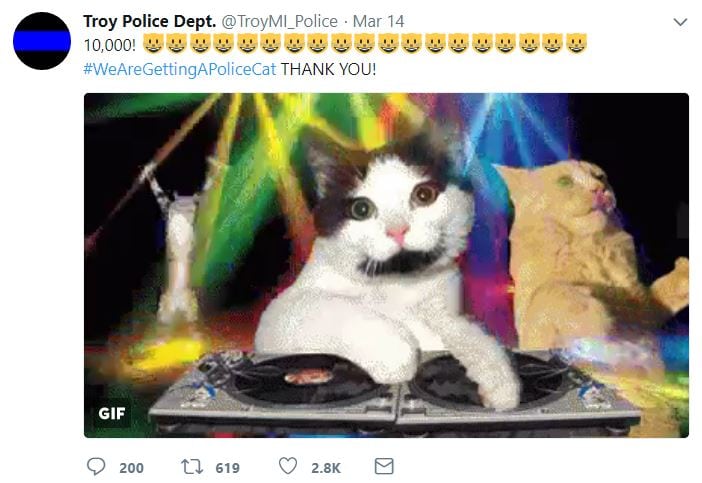 And they inspired others!
In addition to promoting the adoption of Cagney, the police have shared they would encourage the same for all the furry recruits who didn't get the job and will be available through the Westland Michigan Humane Society location.
And for the record, these officers LOVE cats. Just scroll down their  Twitter  feed to see how much and check out them out on Facebook, too, to see how the latest addition to the police force is doing.