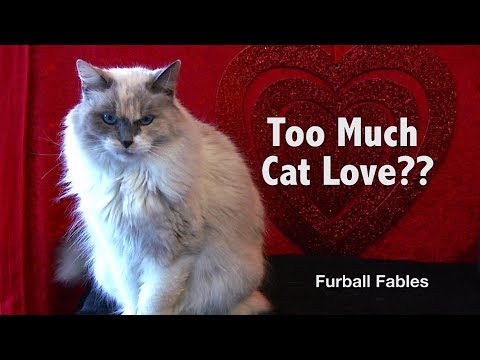 Our friends at Furball Fables are back and just in time for Valentine's Day with this thought:
Love is in the air!  There are humans all over the world that are so happy they have a kitty to love! But we ask the question, can you love your cat too much?
The short answer is…NO! And we wish you a most Happy Valentine's Day with you favorite feline. Or two. Or more.