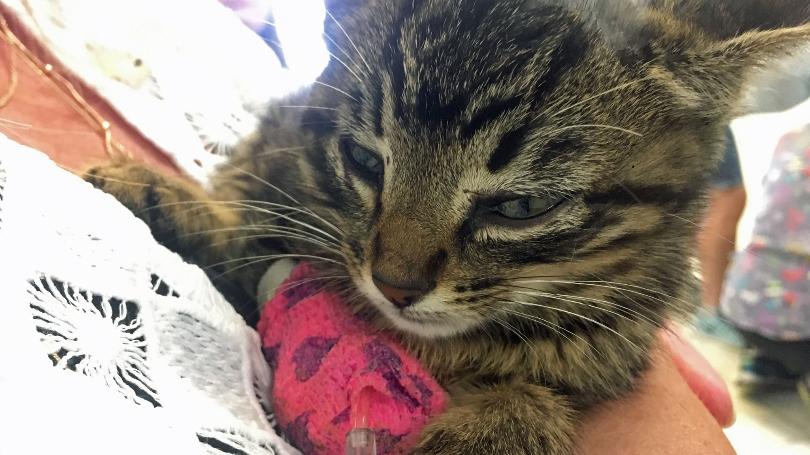 Fluffy was released by emergency care veterinarians to her rescuer and new mom, Melinda Shelton, just five days after having been thrown out of the window of moving car and into some brush. Shelton's son, who works not far from where the incident took place, contacted his mom for help as soon as he heard what had happened.
The kitten suffered a fractured skull and was given only a 1-in-10 chance of survival when she was brought in by Shelton to Animal Clinic Copperas Cove, but is beating the odds.
Shelton told KWTX, "The head swelling is almost gone but there is a lot of bruising still," Shelton said. "We have to keep her confined to one area for now until she can get a little stronger.  Fluffy still cannot see, but with the steady improvements she is making, they are hoping that it will recover to the point of her seeing shapes.
"She is unsteady when she walks, but that also may come back in time."
Fluffy will return to the vet in ten days for her next check up.
As to Shelton, her wishes are simple. "I can't wait to get her home and start giving her the love she deserves!"