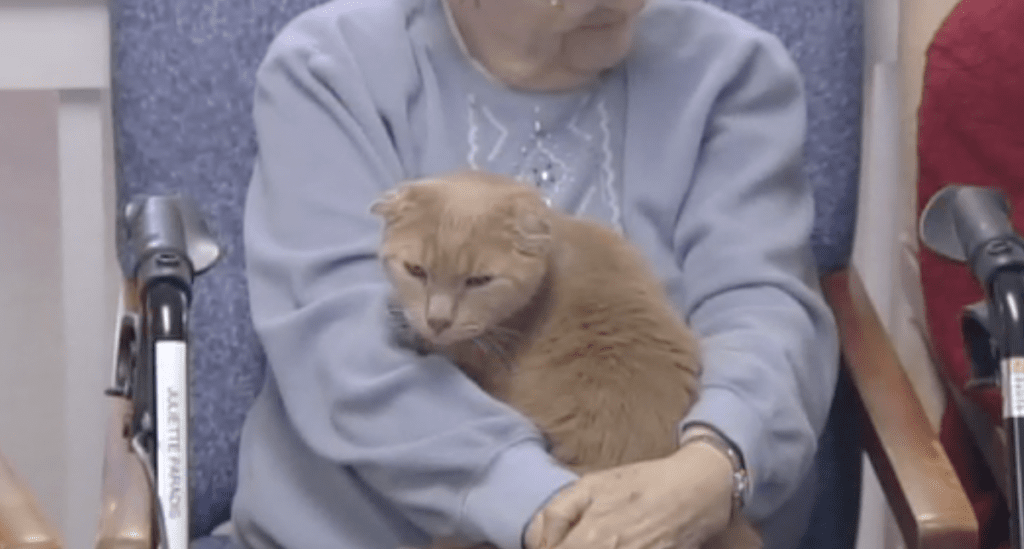 It's a perfect match: seniors with empty laps and shelter cats with no home to call their own.
Once a month, the shelter cats at the Bangor Humane Society  go on a field trip to cuddle with seniors at assisted living facilities in Bangor Maine, according to a report by WABI Channel 5 News.
Cats on Laps is a program made possible by the caring volunteers at the Bangor Humane Society of Maine. The volunteers travel with the cats to area nursing homes.
Alzheimer's patients at Ross Manor greatly benefit from spending time with gentle felines and canines. "Just even petting the animals, it kind of creates a sensory memory for them that maybe would be blocked otherwise because of the disease," said Laurie Qualey, coordinator of the program, who spoke to Channel 5 News.
"So, they're able to start talking about pets that they had when they were children." The seniors also chat with the Humane Society volunteers, which combats social isolation.
Ross Manor residents have returned the favor  by making blankets for the animals to take back to the shelter.