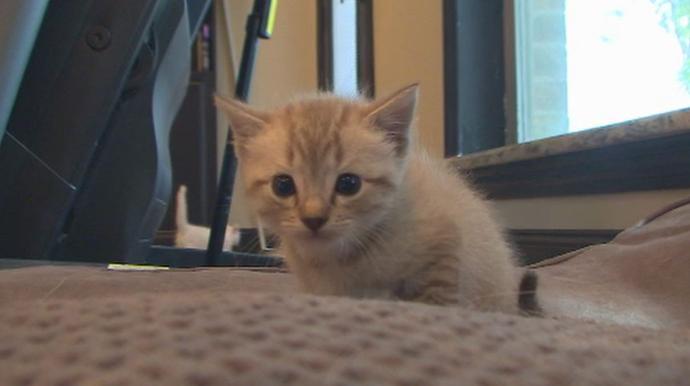 A group of fourth graders in Boswell, Oklahoma found themselves having to act quickly one day after school. The group was playing outside when they heard the sound of a kitten crying. They ran toward the sound and found a kitten in a bucket; an elderly woman was trying to drown it.
The kids sprang into action. Fearing for the kitten's life, they begged the woman to give them the kitten. Knowing the kitten needed a home, the kids, who live with foster parents, went to Tiffany Rubio, their teacher at school.
Rubio was shocked to hear the story, but notes that the area is so heavily populated with stray cats and kittens that they didn't bother to file a police report. Rubio reached out to Linda Arnold, a woman who fosters kittens, and the kitten now has a safe home with Arnold.
Arnold regularly sends Rubio photos of the kitten, which she shares with her class in a lesson about how animals should – and should not – be treated.