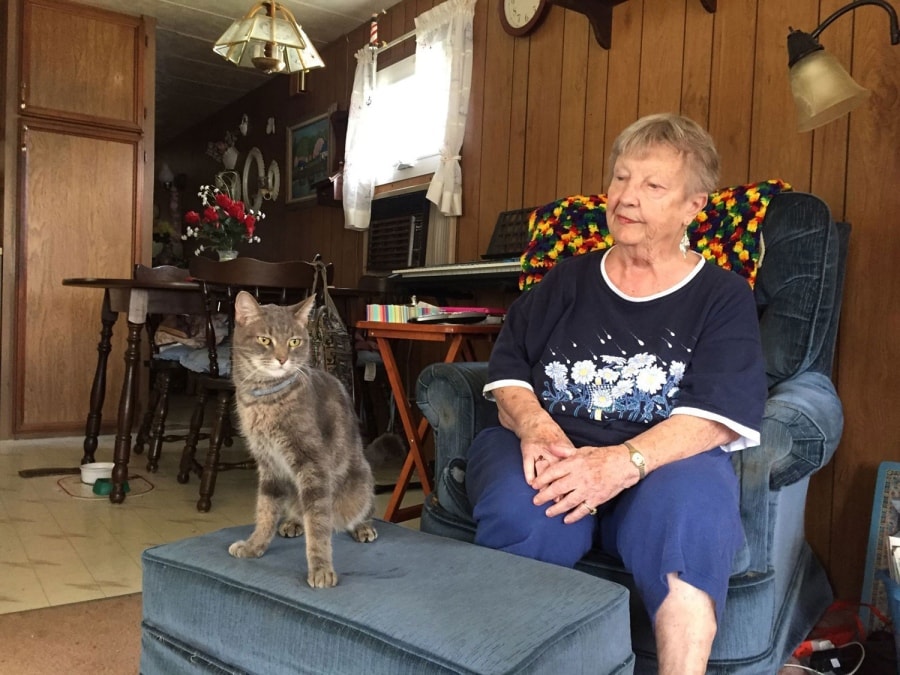 When Jeannette Haskins, 87, made a wrong turn in her car and became stranded in the woods, things went from bad to worse. Haskins cracked a car window for air and her cat, Mokey, escaped. Though Haskins was rescued, she doubted that she would ever see Mokey again.
Haskins had been on a trip from New Jersey to Maryland to visit her daughter when she became lost. Her car got stuck on a dirt road, and she was stranded for days. Luckily, Army National Guard soldiers discovered her car during a scouting mission. Haskins suffered from dehydration, as the temperatures were in the 90's at the time.
But there was no sign of Mokey, a four-year-old gray tabby. Haskins' daughter, Bonnie Baker, was determined to find him. She put out food and set traps, and caught five stray cats – none of them Mokey. Finally, about a month after he'd gone missing, Mokey showed up and Baker drove him back to her mother. While Mokey was skinny and had fleas, he was otherwise healthy and both he and Haskins are happy that he's finally home.