More moggies like Ginger and Tiddles are finding forever homes, thanks to the soaring popularity of pampered Internet cats who are making a big difference in the lives of needy shelter cats. The social media mania for cat videos, memes and pictures is being credited with a boom in rehoming of abandoned felines at one south London shelter, according to an article in the online Telegraph.
For the first time in its history, the famed Battersea Dogs & Cats Home has adopted out more cats than dogs.  Last year, Battersea rehomed an average of 9 cats and 7 dogs per day. And Lindsey Quinlan, Battersea's Head of Cattery, said the rising demand is due to "the internet's endless reel of cat videos which have given the moggies the limelight." "We saw the first boom in feline rehoming in 2013," Quinlan told the Telegraph. "But their popularity has continued to rise with more people moving into flats, where it's harder to keep a dog, and more internet cat celebrities gaining their own social media fan bases."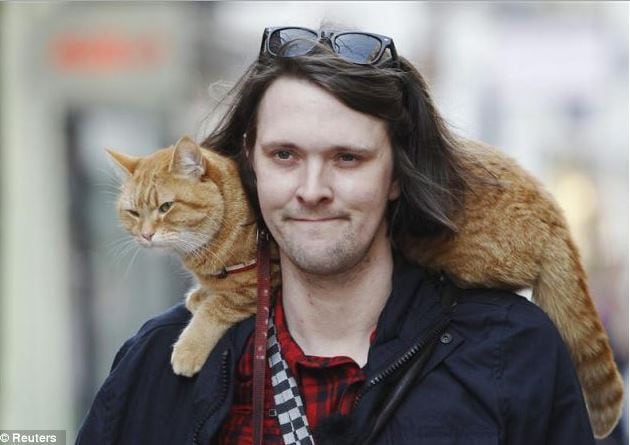 In the United Kingdom, cats are more popular online than selfies,  according to the news report. In 2014, British internet users shared more than 3.8 million cat pictures and videos each day compared to 1.4 million selfies, according to the Telegraph.
That's good news for the thousands of unwanted kittens and cats who end up at shelters where many healthy cats are euthanized for lack of space. According to the ASPCA and other humane organizations, fewer shelter cats find homes than shelter dogs in the United States, and more cats are euthanized, about 1.4 million cats compared to 1.2 million dogs.
Human celebrities who have helped out as well. Animal lover and singer Florence Welch and children's author Dame Jacqueline Wilson both adopted kitties from Battersea, which was founded in 1860 and in order to provide temporary homes for lost and starving dogs. It began taking cats in 1883, but is still predominantly known for dogs. Since opening the home has taken in over three million dogs and cats. You can look at the amazing cats like Emerald and dogs like Ralph available for adoption on the Battersea Facebook page.