Barney, the cemetery cat who consoled mourners for over 20 years, has passed away, but his legacy will not be forgotten.
Barney called St Sampson's Cemetery in Guernsey his home. He was originally owned by neighbors of the cemetery, but when they moved Barney kept returning to his old territory. Alan Curzon, the cemetery sexton, looked after Barney and allowed the cat to make the cemetery his home.
The friendly cat made a tremendous impact on everyone who entered the cemetery. He would often meet mourners as they came through the gates, and would keep company with funeral attendees. Barney provided a welcome comfort to people who were mourning the loss of loved ones, helping to brighten their day just a bit and making the task of grieving just a little more bearable. Though Barney had his own cat house, he would recognize the sound of a car and would get up to go greet the visitors. In thanks, Barney often received Christmas presents.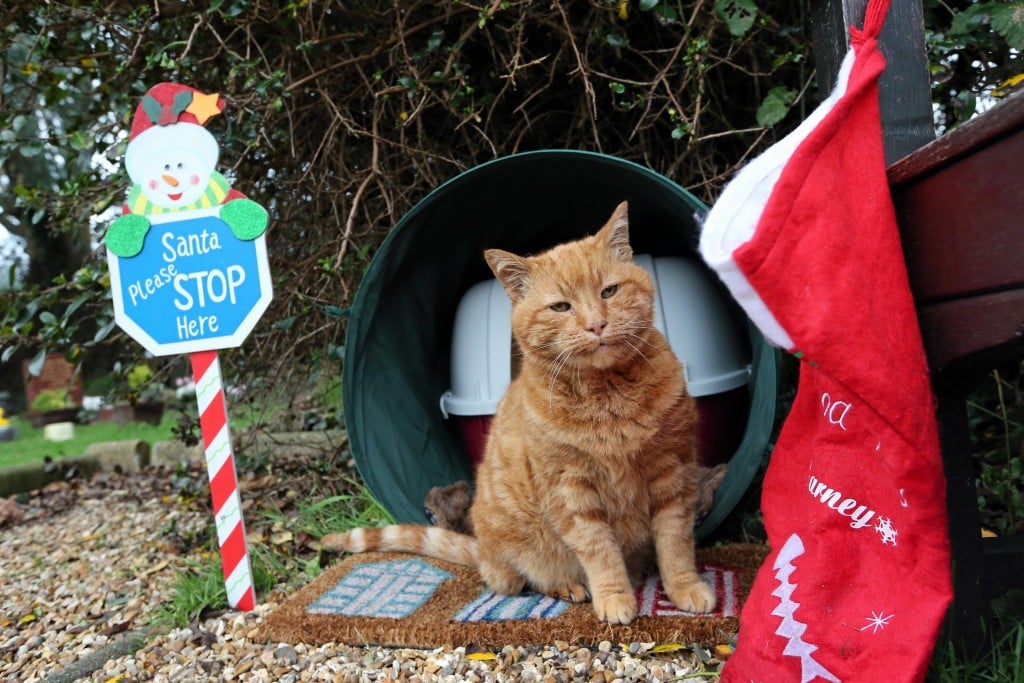 Barney died this past Friday at the age of 20. The cat who lived a good, long life is now mourned by many. He is buried in the same cemetery where he lived his life, and a bench and plaque will be put up in his honor.
Barney's story is just one example of the incredible power and healing that cats can have in our lives.