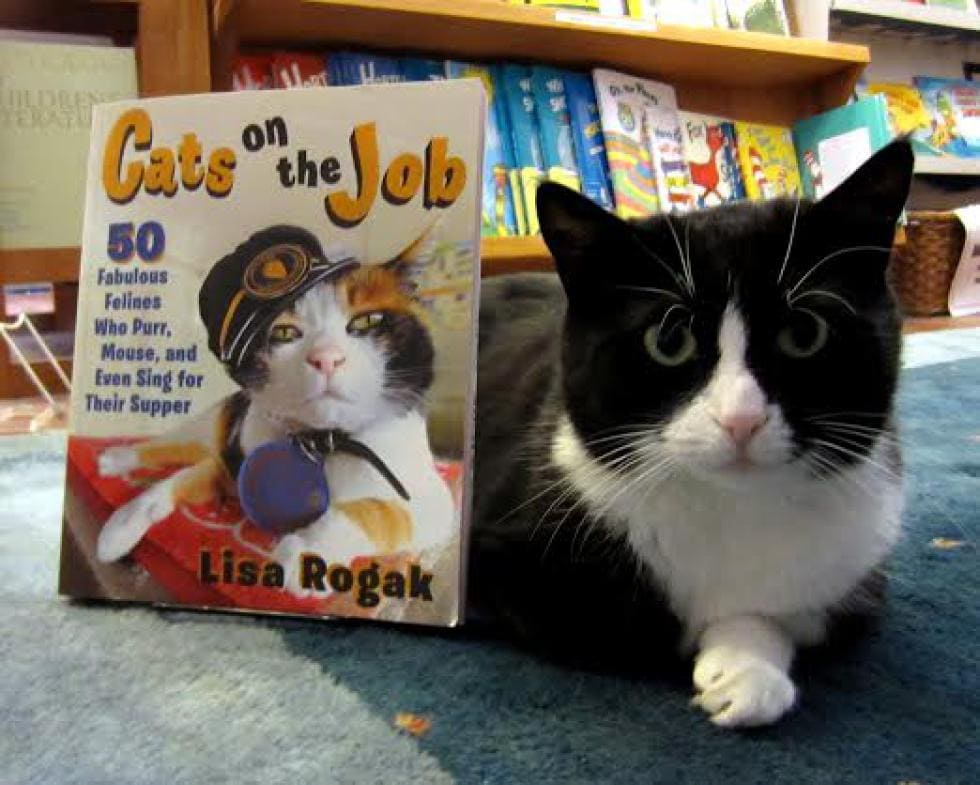 Cats are not the animals people traditionally think of when the word "work" comes up.  While many dogs are ready and willing to be trained in specific duties, cats are much better at doing what they want, when they want, where they want.  However, if they find something they like to do, they will shine.
Author Lisa Rogak has a fascination with cats and turned that into the opportunity to see what they were like in the workforce.  The result is her new book, "Cats on the Job," where she has dedicated each chapter to a different cat and the work they conduct.  Rogak features 50 felines in such roles as mousers, performers, politicians (yes, politicians, as the Mayor of Talkeetna, AK, is an orange tabby), bookkeepers, and even a crossing guard.
This is not the first book to feature this as a topic.  In 1979, "Working Cats," by Terry deRoy Gruber was published and Rhonda Gray and Stephen T. Robinson released "Cats at Work," in 1991 both pictorially celebrating business-minded felines.  While somewhat obtusely related, Kathy Weller just published her own cartoon-take on the topic, "Cats @ Work," where cats say what people are really thinking in the world of cubicles.  Perhaps Weller has captured what cats, in general, like people think about work.  We all know, if not before, certainly after seeing the aforementioned books, many cats actually come with their own variation of pinstriped suits they wear proudly.
Cats may not have the reputation of their canine counterparts for being trainable and adaptable to the needs of their work environment, but what they do possess is an undeniable charm and personality that lends them well to the position of an ambassador.   Books like "Cats on the Job," remind us that cats have an innate ability to capture our hearts, maybe even more so when in the throes of actively performing their chosen duties.