The viral helmet cam video of Fresno, CA firefighter Cory Kalanick's efforts to revive a kitten found at the scene of a fire resulted in the donation of 42 pet oxygen masks to the city and a cash donation to an animal hospital.
In June of this year, Fresno firefighters had only two small pet oxygen masks, one of which was used to try to revive the kitten, which later died.
Now, thanks to the generosity of a community member who was powerfully affected by the rescue video, every crew will have masks on hand.
Susan Disney, a volunteer with the department's Community Emergency Response Team, donated the  masks at a cost of more than $3,000 after viewing the video.
"They're members of your family, and I know if there was a fire at my place, I would want them to rescue my cat," said Disney.
The masks will be  stocked on emergency response vehicles from all of the department's 24 stations.
The masks were purchased through the Emma Zen Foundation.
Cory Kalanick says he posted his video from the rescue to show his kids what he does at work and did not expect it to go viral.
"I'm amazingly surprised at how big this has gotten. I've gotten responses from Germany, Russia, a couple from China. I got a couple of care packages at headquarters," said Kalanick.
Kalanick made $900 from the video and is donating the money to an animal hospital.
"With the notority from just this one video, it's gotten us new equipment on our rig and money towards a Fresno vet," said Kalanick.
See also, The Rescue.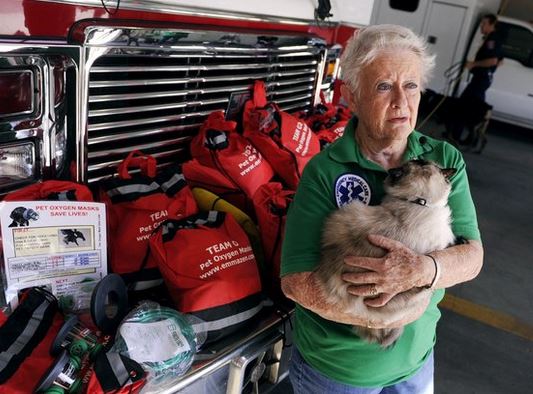 .
CBS47 covered the story: