When something's stinky, always pass the blame.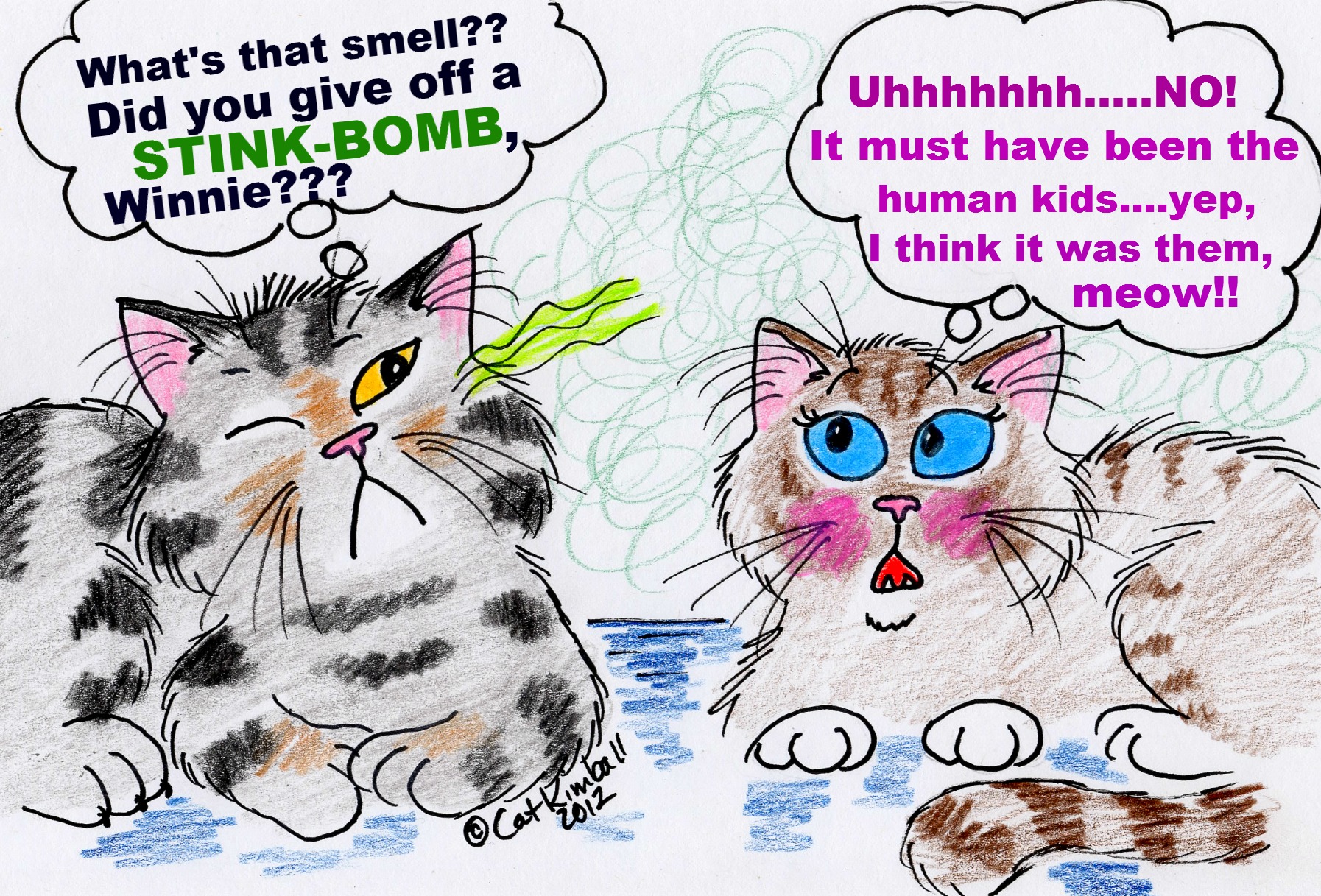 Cat-Toonz drawing for Life With Cats by Cat K
In another true life tale, sweet little Winnie Girl tries to look innocent after leaving a not-so fresh scent behind.
You can see more at Cat's Cat-Toonz blog and at her Facebook page, Momma Meow's Cat-Toonz.
Cat Kimball draws cute custom pet portraits. You can contact her at [email protected] or call (360) 736-2683.