.
An eight-month-old kitten has miraculously survived a stormy 16 day journey in a shipping container from Egypt before arriving on the back of a truck in Hereford, UK.
Sinbad found himself alone, starving and dehydrated, in a strange new land 16 days after boarding a shipping container full of linens in Egypt.
Once in the UK, the Egyptian kitten's journey continued on a truck until he was finally spotted far inland and came into the care of the RSPCA.
Named after Sinbad the sailor, the fictional adventurer who took to the high seas, the ginger tabby kitten traveled over 2,000 miles after hopping into a shipping container in Alexandria in Egypt on 8 March.
From Alexandria, Sinbad was then shipped with luxury linens to the port of Felixstowe before being boarded onto the back of a truck headed for Mediterranean Linens, a business based in Moreton-on-Lugg in Hereford.

Something of a miracle
RSPCA Inspector Pippa Boyd who came to Sinbad's rescue said: "I think he gave the lorry driver and the staff at Mediterranean Linens quite a shock when they found him back in Hereford! They called the RSPCA and we obviously came out to rescue him.
"I could hear him as soon as I arrived on scene meowing his heart out, he's quite a vocal but extremely friendly lad. He was brushing up against me, craving attention, and he clearly has a very sweet but adventurous little personality!"
She continued: "He was all curled up in the linens and had made quite a bed for himself. The poor thing was extremely hungry and thirsty though after such a long journey without any nourishment so we have been feeding him carefully ever since as he cannot cope with a full feed at the moment.
"It is just amazing he survived this trip at such a fragile young age, he travelled quite a distance without being given any food or water and it really is something of a miracle.
"He now legally has to go through all the quarantine checks first to make sure he is safe to remain in our country but he seems healthy and bright.
"Sinbad really is such a friendly and unique boy, he will make someone out there very happy one day soon as he is a wonderful and very special kitten indeed."
After the RSPCA put out an appeal for funds earlier today, a Sinbad the kitten Appeal JustGiving fundraiser page met and slightly exceeded its £2,000 goal to cover all costs for Sinbad's recovery and his required 4 months stay in quarantined shelter care.
.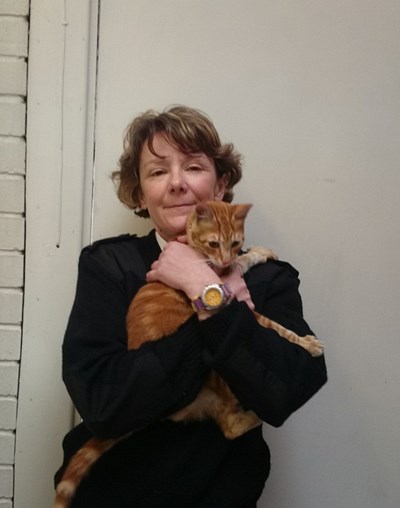 .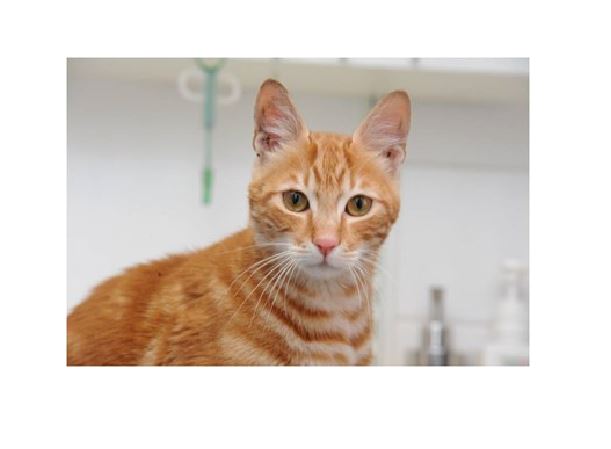 .
.
<via>