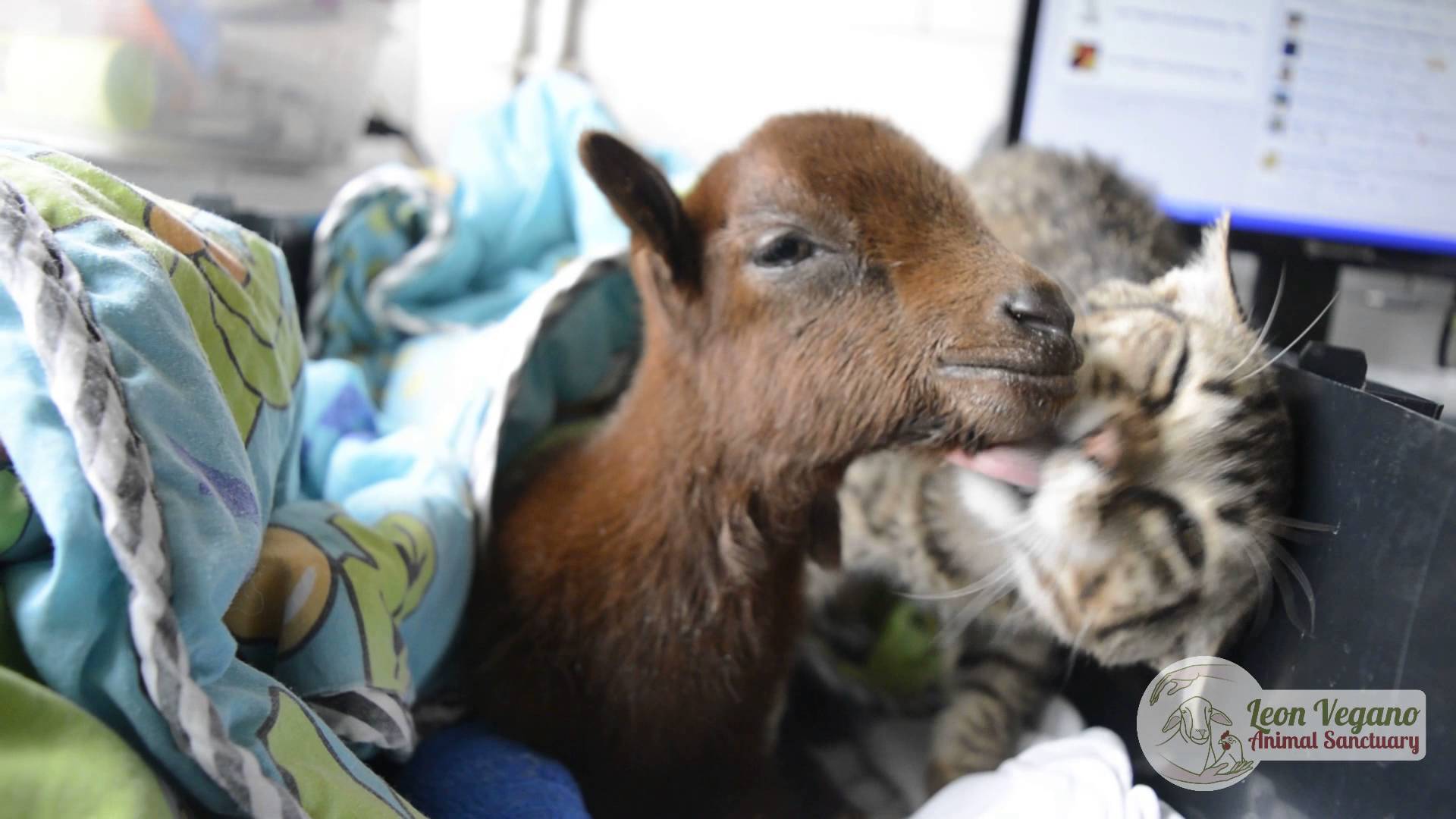 A rescued cat at an animal sanctuary is extremely devoted to a baby goat who arrived with a broken leg and in delicate health.
Iker is a baby goat rescued at seven days old by Leon Vegano Animal Sanctuary in Spain. The sanctuary says the farmer who had Iker was going to kill him because he had a broken leg and would not be profitable.
Cody is a cat who was born in the streets and suffering from Feline Herpes Virus and Shunt disease when he was rescued and became a resident at the sanctuary.
Both have found safety and new lives at Leon Vegano Animal Sanctuary.
Iker has a very good and close friend in Cody, who does not want to leave the little goat's side. He lies beside him, and, according to the sanctuary, gives him so many kisses Iker eventually makes it known he'd like a little space for himself.
In the endearing video below, you can see Iker letting Cody love him and Cody loving him to his heart's content.
The sanctuary thinks that Cody's extreme devotion to the little goat is due to the baby's delicate state of health when he arrived. He arrived very bad shape, with fever, dehydration, pain and, worst of all, barely wanting to eat. The sanctuary says they are doing everything possible to get him healthy and strong.
Watch the cat and the baby goat:
.
.
.