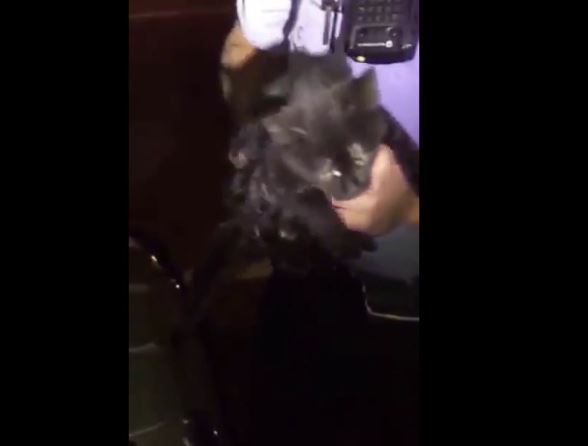 A driver got help from a Philly police officer to free a kitten stuck in the engine of his car, and gave an entertaining running commentary of the rescue on video.
West Philadelphia, PA resident Nathan McNeil, aka battle rapper Uncle Nate, got help from a Philly police officer when he realized a kitten was stuck in the engine of his car Sunday night.
The kitten reportedly had climbed up into a neighbor's truck earlier but got back out from that vehicle. Unbeknownst to Nathan, kitty then got up into his vehicle's engine compartment.
Kitty was rescued thanks to the efforts of the police officer, and Nathan's good-natured running commentary makes this perhaps the most entertainingly narrated rescue video ever.
Nathan shared a video from the scene to his Facebook page. In that video he's got the hood up and is wondering where the cat is hiding in the engine. A second video of the rescue was uploaded to YouTube.
Nathan drives a Cadillac and is heard after the rescue saying he'll name the kitten Caddy.
Metro US contacted the Philadelphia police department for a story but a spokeswoman said she was unable to identify the assisting officer.
Here's the rescue video. Watch – and listen! :