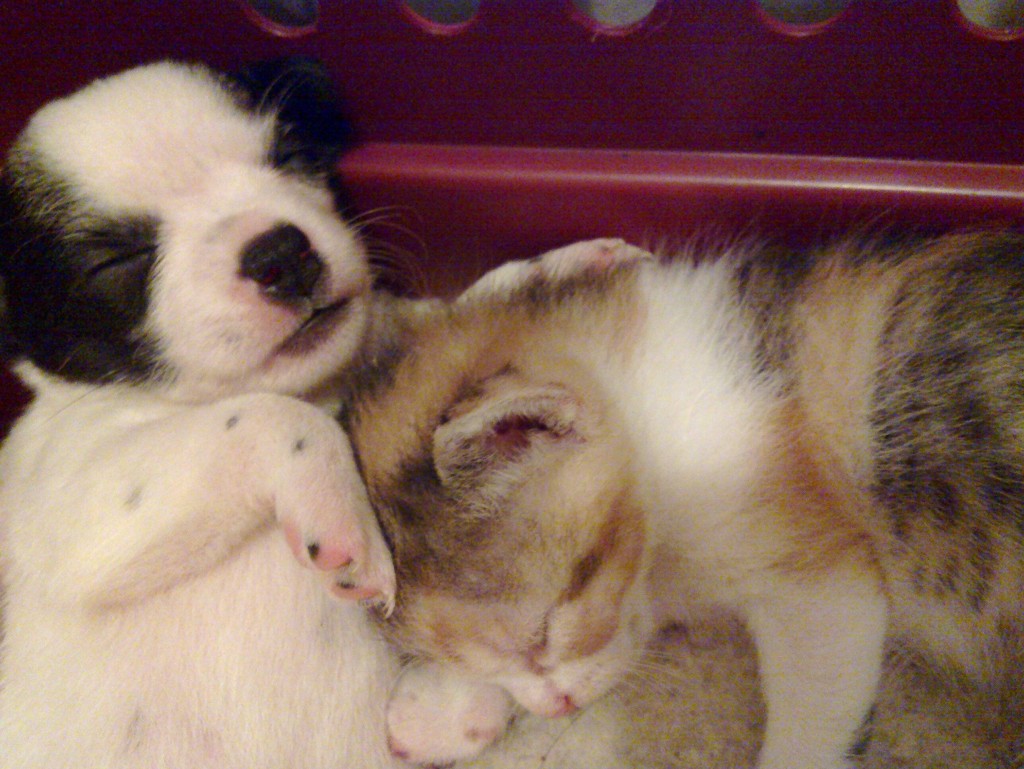 Reddit user boobsmcgee is  fostering a Mama dog named Jean and her littler of puppies, along with a litter of orphaned kittens. Jean immediately adopted the kittens when they came into the home and is caring for both sets of babies.
The foster says there have been several offers to adopt the puppies, but Jean still needs someone to offer Jean and the kittens homes. While the kittens nurse from Jean, they are also fed kitten formula.  The animals are available for adoption in Louisiana. Anyone interested can PM boobsmcgee via Reddit HERE.
.
The first video below shows Jean and her puppies and kittens. The second shows just the babies.
.
<via>