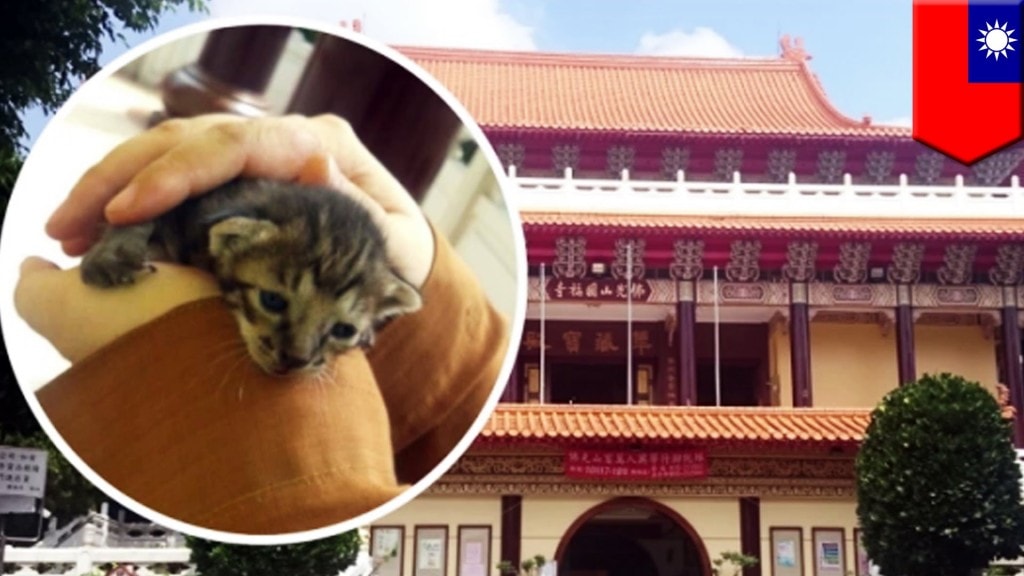 .
CHIAYI, TAIWAN — Monks meditating in a local Buddhist temple in Chiayi, Taiwan, were surprised to hear the sound of faint mewling coming from the walls.
After a little investigation the monks found a tiny kitten trapped inside the walls of the temple. They were able to rescue the kitten, who was probably abandoned by its mother after becoming lost inside the wall.
However, since the kitten was so young and not yet completely weaned the monks contacted the SPCA for professional assistance.
The SPCA promised they would look after the kitten until it was old enough to eat solid food. The SPCA then promised that they would return the kitten to the monks at the temple.
People following the story online have already expressed an eagerness to prepare a welcome home for the kitten in a few weeks when it returns to live at the temple. Some have jokingly asked if the kitten will be required to shave its head to join the monastery.

Watch this report on the story: