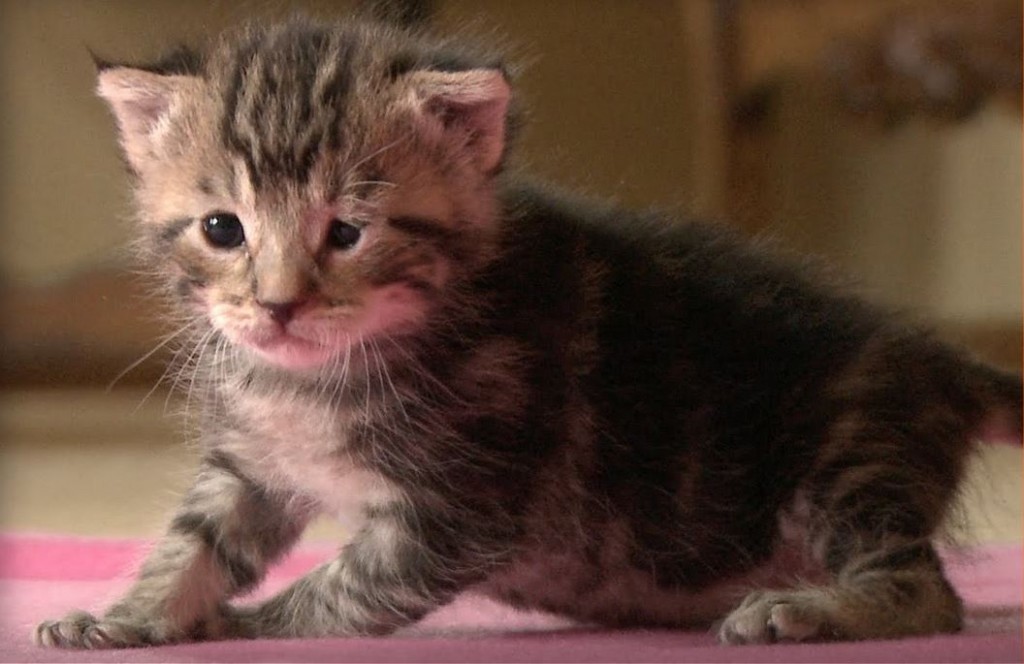 .
Rescued kitten Chloe is now 4 weeks old. See how she's doing!
As we shared in or earlier post from March 16, Chloe's Touching Tale:
Chloe ended up at the high-kill Downey, California shelter, brought in at the end of the day. The unweaned kitten would be euthanized if if a rescuer and foster caregiver could not be found who were willing to take her and could get to the shelter by closing time.
Fortunately for Chloe, Burbank's Cats at the Studios rushed to the shelter and saved the little innocent's life.
The videos below show how beautifully little Chloe is doing in foster care and how she's grown.
Chloe will be available for adoption when she is 10 weeks old.
.
.
Update on Chloe!Update on little Chloe! Chloe was rescued by CATS Inc volunteer, Cheri, and is thriving in her new foster home. Her eyes are open and she is so sweet and affectionate <3

Posted by Cats At The Studios, Inc on Saturday, March 21, 2015