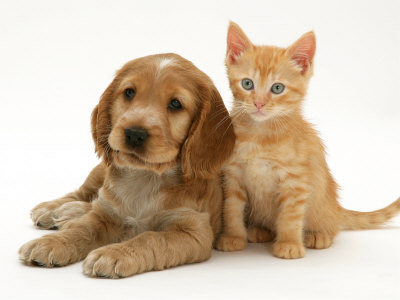 Albany, NY (January 9, 2014) – Governor Andrew M. Cuomo signed legislation on Thursday to help protect the health and safety of dogs and cats across New York State by authorizing local municipalities to adopt more stringent laws to regulate pet dealers.
 
"The legislation announced today is a win for those individuals and communities across the state that have fought for the health and safety of animals under the care of pet dealers," Governor Cuomo said. "While existing state law will be upheld, today's legislation will give support to the many local municipalities that want to ensure stronger safeguards are in place to protect the animals in their communities."
 
The new law authorizes municipal governments to enact more stringent laws than those currently existing at the state level by removing the current preemption on municipalities to enact their own laws regulating or licensing pet dealers. Any new local ordinance must be at least as stringent as state law and must not result in the banning of the sale of dogs and cats raised in a safe and healthy manner.
 
The New York State Department of Agriculture and Markets will continue to enforce existing state laws pertaining to animal care by pet dealers. Under this legislation, if a municipality chooses to adopt a more stringent local law, enforcement of the new law will be the sole responsibility of the municipality.
 
Senator Mark J. Grisanti said, "I am pleased my bill was signed into law and I thank Governor Cuomo for helping get these new regulations on the books. I also want to thank all of the animal rights advocates and anyone else who called or e-mailed or shared information with me about how to better regulate animal breeders and pet store owners. Their experience and expertise helped us draft this legislation. I look forward to continuing to work to make New York one of the best states in the nation when it comes to identifying and fighting animal cruelty."
 
Assemblymember Linda B. Rosenthal said, "Today represents a watershed moment for animal protection in New York State now that my bill A.740-A, also known as the 'puppy mill bill,' has become law. With this new authority in hand, municipalities from Buffalo to New York City, the North Country to Long Island will be able to pass tough new laws to crack down on puppy mills and bad breeders who place profit above the health and safety of animals. They will also be able to prevent situations like the one that recently occurred in Sprakers, NY, where nearly 100 dogs were left outside for days to freeze to death in arctic-like weather conditions. This is a victory for animals, and for everyone who loves them and fought so long and hard to see this bill finally become law. I cannot thank Governor Cuomo enough for standing up for the helpless animals in New York State."
 
Matt Bershadker, President and CEO of the ASPCA, said, "The puppy mill industry wanted to keep the state law unchanged because it allowed maximum profit and minimum accountability. But with this law, we'll be able to keep a closer eye on these operations, stop inhumane practices, and undoubtedly save many lives. For New Yorkers and animal lovers – and animals themselves – this is a huge and important win, and we thank Governor Cuomo for his leadership in signing this legislation to protect New York's animals."
###
<via>