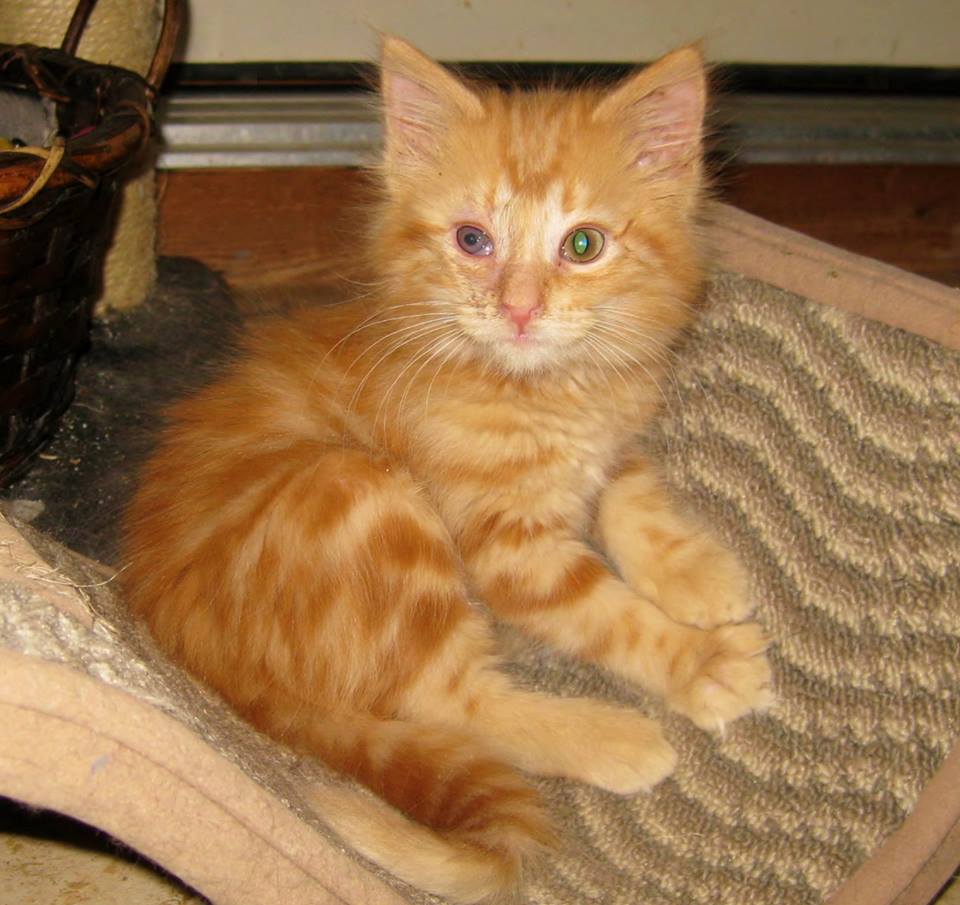 .
All volunteer Kansas City, MO non-profit rescue and adoption group Kitty Cat Connection and foster caregiver Sharon Jones are caring for a kitten who was abandoned with one of her eyes completely closed up from a respiratory infection late last month.
Fergie went from looking pathetic and sickly and thin to beautiful and well on her way toward being healed in a matter of days, and that heartwarming transformation was chronicled at Kitty Cat Connection, Inc's Facebook page.
Sharon Jones told us a bit about Fergie and kindly gave permission for us to share her progress with you here.
Sharon writes:
"Fergie is such a spunky little diva. She was abandoned in the Kansas City Missouri Petsmart store where Kitty Cat Connection holds adoptions. One of the managers called and asked if we would take her into our foster program. She had an upper respiratory infection and the eye was swollen shut. At that point Banfield Vets couldn't even see her eyeball well enough to determine if it was just uri or an actual injury. "
Fergie's gunked up, irritated, swollen shut eye turned out to be affected by the respiratory infection and not damaged by an injury. She is responding well to treatment and is visibly improved. She has been cleared to socialize and play with other kittens now, after getting a good result on her FeLV/FIV tests.  Her eye is still ulcerated and a new medicine has been added to help her heal.  While still building her strength, and at times less energetic and subdued, Fergie has begun to blossom.
With all the sad and horrible stories out there, it is nice to see an upbeat rescue story where the kitten just needed the help of caring cat lovers and basic medical care, in order for her life to be much changed for the better.
The photos and captions below, courtesy of Kitty Cat Connection, Inc. at Facebook, give the wonderful progression of Fergie's healing journey. You can continue to follow her progress there.
.
.
.
.
.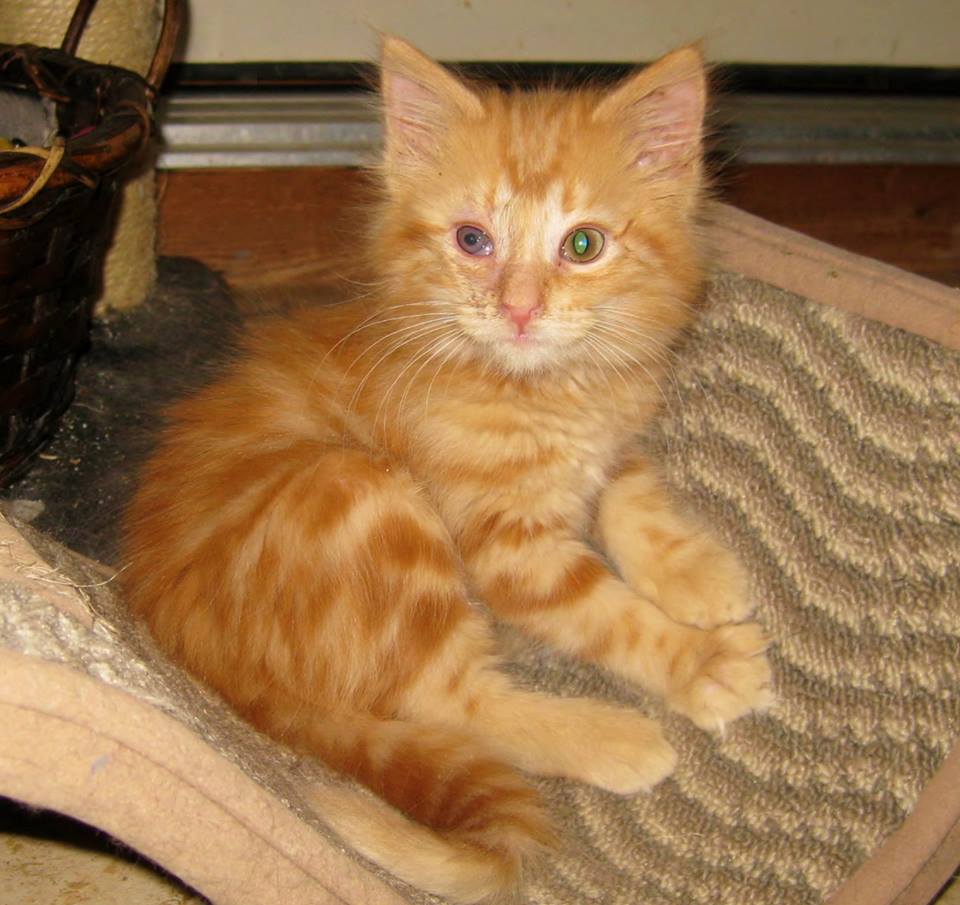 .