A Redlands, CA woman who lit the end of her cat's tail on fire and posted a video to Facebook has been arrested and the cat, who did not sustain serious injury, is in the care of Redlands Animal Control.
Monica Ferreri was arrested by Redlands Animal Control officers after a tipster in Boston alerted them to the existence of a Facebook post showing Ferreri lighting her 15 year old cat's fluffy tail on fire, and then telling a commenter to "chill" because "The cat isn't set on fire, it is part of her fur," as though that made it acceptable.
The exchange between Ferreri and commenter Katie Lenart, who is disgusted and finally takes a sarcastic tone, is shown in a screenshot image below the video report on the story from the local CBS affiliate.
Local reports on the story do not specify the charge against Ferreri, though it is presumably one of animal cruelty.
The cat is expected to make a full recovery.
.

.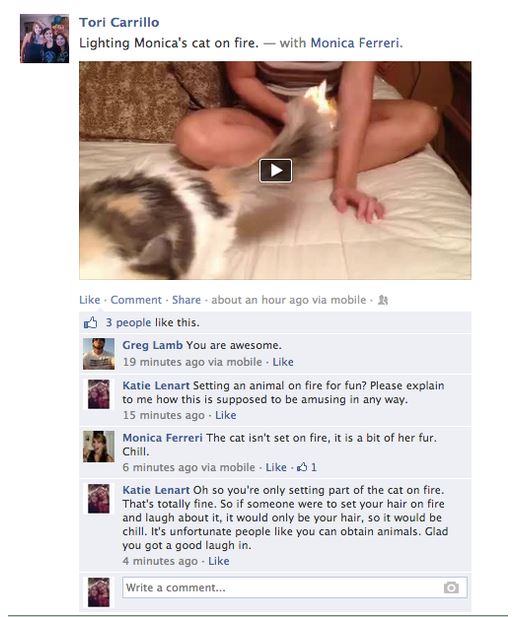 .
.
.