.
The Animal Rescue League Shelter and Wildlife Center in Pittsburgh PA reported today that two construction workers saved a Mama cat and her litter of kittens this morning when they found them in a box next to a dumpster. Mama and her babies are resting up at the shelter and are doing well.
Animal Rescue League wrote at Facebook, saying:
"BREAKING: This cat & her 4 kittens were just brought to us this morning after they were found in a box beside an industrial dumpster in Lawrenceville.
'They were thrown away & left to die.
"Two kind construction workers found them & brought them to our shelter for care.
"One told us, "I just cant stand to ever see an animal suffer."
"In Pittsburgh, our construction workers may be as tough as steel, but their hearts are made of gold.
"Thankfully, mom & her kittens appear to be okay."
.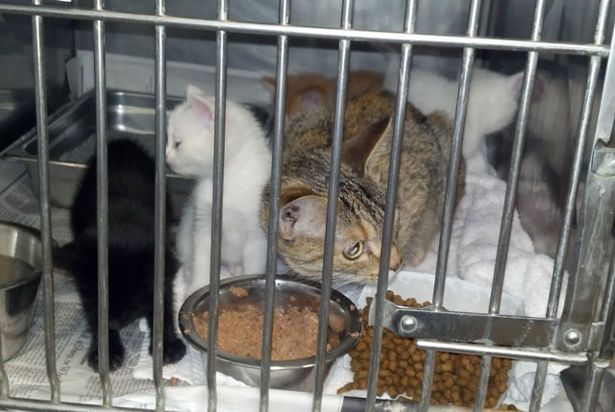 .

.

.