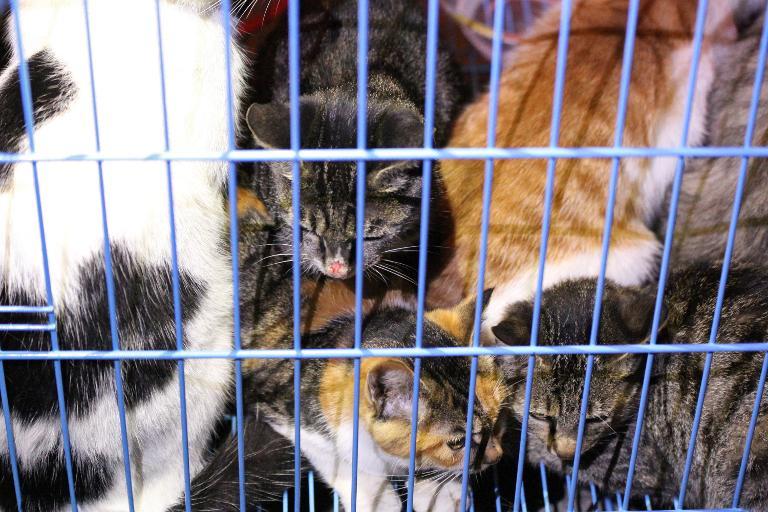 Volunteers  are searching for over 1,000 cats and kittens seized from a lorry driver and released into a mountain forest in eastern China last week.
The Beijing Youth Daily reported Sunday that local authorities seized the truckload of young cats because the truck owner did not have the correct documents, then released the animals into the wild.
An activist surnamed NI from the Wuxi Small Animal Protection Association in eastern Jiangsu province said animal protection volunteers and police intercepted the truck full of cats that was headed to market, where the animals would be sold for food, but authorities turned the animals loose to fend for themselves.
"They were being sent to Guangzhou to be eaten by people," Ni told the newswire service AFP. "We didn't want to release them, our volunteers had places to keep them. It's definitely irresponsible."
Volunteers are now searching the wooded hillsides with cages, trying to capture the cats and kittens.
Ni said more than 50 had been found and rescuers hoped to put the animals up for adoption.
"Some of the cats are hungry, and haven't eaten, while others have been run over by cars," he said.
While cats are not commonly eaten in most parts of China, news stories on interceptions generally cite the markets of  Guangzhou as the destination for seized loads of cats.
Wuxi Small Animal Protection Association is one of a small but growing number of animal welfare and rescue organizations in China.