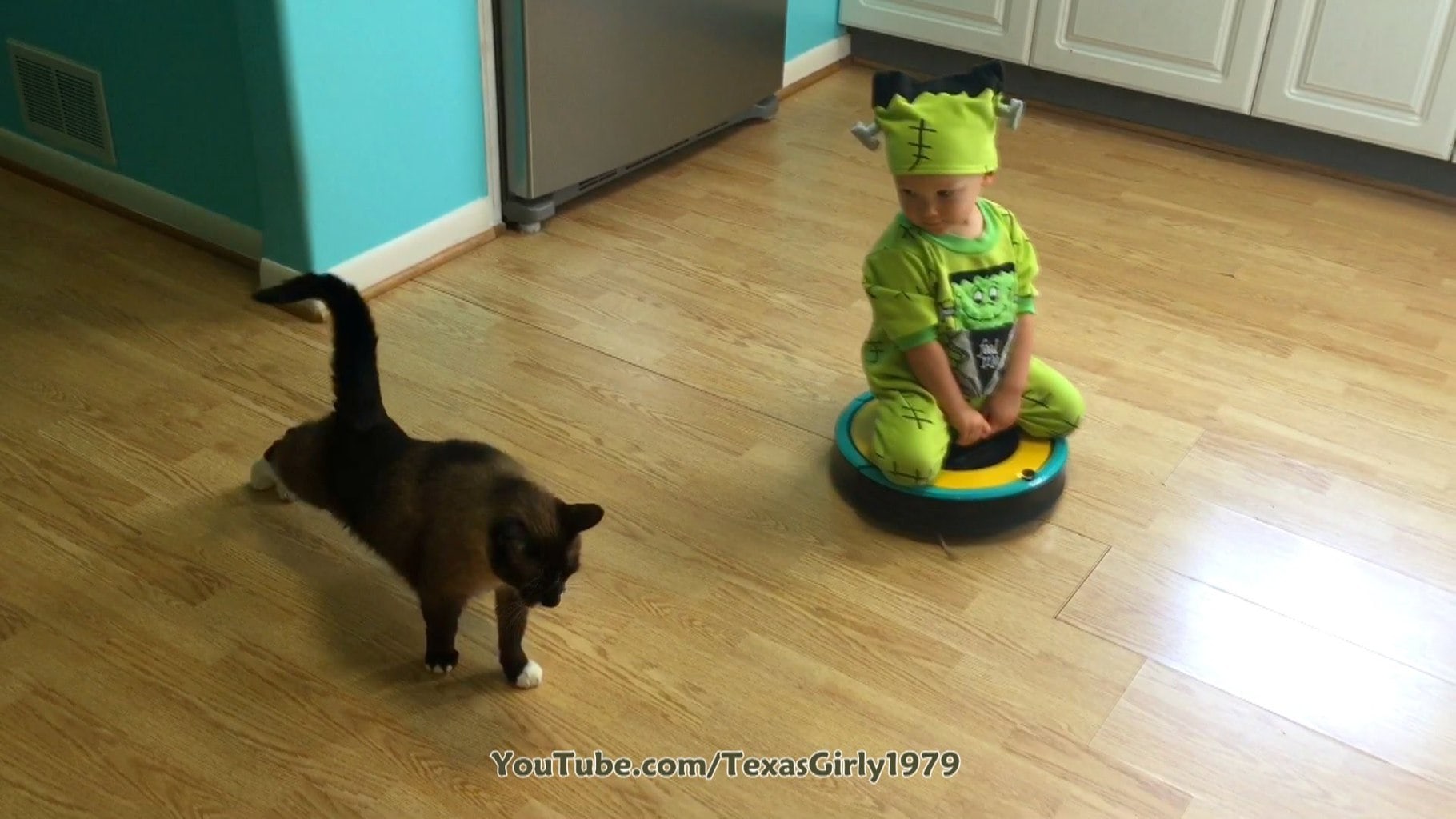 .
Shark Cat Max-Arthur, the original and widely famed Roomba Cat, takes turns with Shark Baby, who is dressed as Baby Frankenstein this time, and is rapidly becoming a toddler.
TexasGirly1979 writes: "Hello Max-Arthur aka #SharkCat fans!!! Here is he teaching a Baby ride a Roomba. Shark Cat turned 14 years old in spring ago and #SharkBaby is now 20 months old. Baby thinks standing on Roomba is very cool."
See more videos with Roomba riding Shark Cat Max-Arthur at our site HERE.