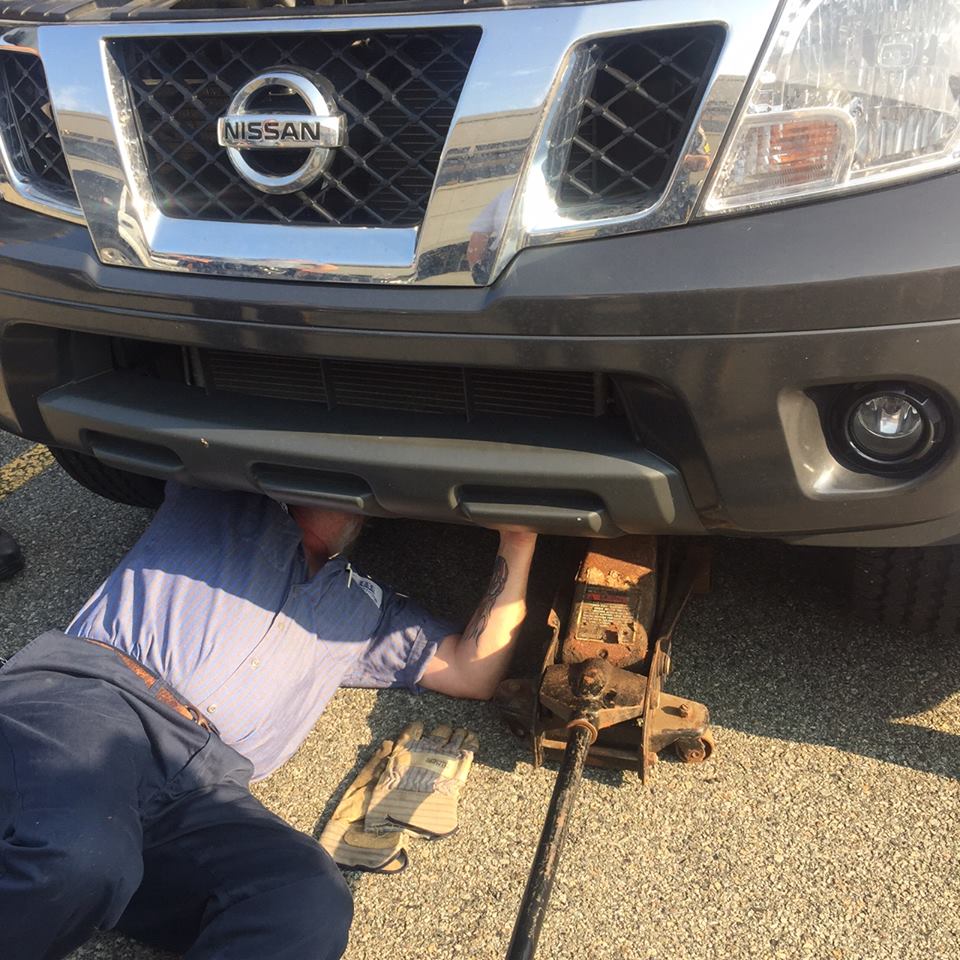 .
A driver rode all the way to work not realizing he had a hitchhiker on board – a cat who was rescued after luckily making the 28 mile journey unharmed.
Police, public works and  employees from a chocolate company got the kitty safely out of the vehicle's engine compartment, where it was dangerously positioned near the fan.
The Hackettstown, NJ police department told about the incident in a news release that reads:
"On 7/2/15 at approx 7:26AM the Hackettstown Police responded to Mars Chocolate North America parking lot (800 High St) in reference to a cat that was stuck inside an engine compartment. When officers arrived, [they] located the orange/white cat stuck in the fan blades of an employee's Nissan pick-up truck. It was determined that the cat allegedly got into the engine at the employee's residence in East Stroudsburg, PA and survived the 30 minute (28 miles) ride to Mars Chocolate North America. With the help of the Hackettstown Department of Public Works and employees from Mars Chocolate North America, the cat was freed and then ran out of the vehicle. After a brief foot chase, the cat was caught by police. The cat appeared to be unharmed and was then turned over to the Animal Control Officer."
NJ.com quoted remarks from the Hackettstown PD's Sgt. Darren Tynan, who said: "The animal control officer keeping is for seven days — hopefully they can find the owner."
"We honestly don't know where it came from. And the [driver] said they have a lot of stray cats in that neighborhood. It could be from anywhere."
NJ.com reported that Tyson said the cat will be taken to Common Sense for Animals in Franklin if an owner does not come forward.
Hackettstown PD wrote with a bit more information at Facebook today, saying: "The ACO said there is no microchip and the cat is scared right now so she will assess him more later today."