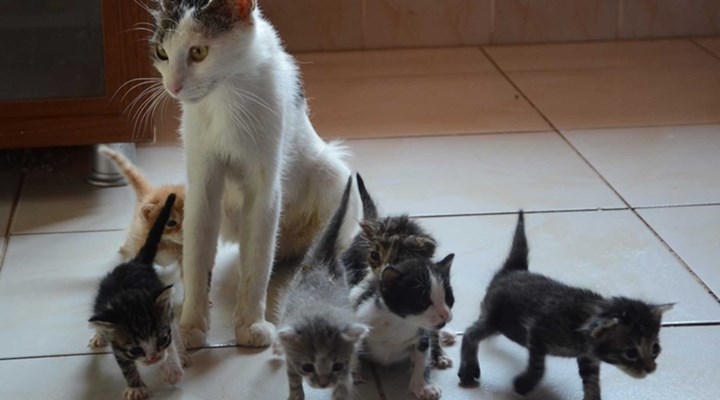 .
Three of four little members of a litter of kittens in Turkey are alive and in the care of an animal charity after they narrowly escaped death when the box they were sitting in raised fears of a bomb.
Abandoned animals in unstable and violent parts of the world face even greater threats than those in more peaceful countries, as these Turkish kittens' story shows.
The kittens were left in a box that was found near a park where children play and which raised suspicions that it might be a bomb. The policeman who nearly blew up the box is relieved that he took the time to investigate before acting on the perceived threat to public safety.
One of the four kittens found in the box did not make it but the other three have been placed with a mama cat and are recuperating from being left by themselves.
BGN News reports:
With tensions high across Turkey amidst growing security concerns, a box of kittens left in the northwestern province of Bursa was almost detonated by local police who suspected that it may be a bomb.
The escalation in violence between Turkish security forces and militant groups over the past couple weeks has everyone on edge, with a box full of kittens almost killed in Bursa during a bomb scare.
Locals discovered a box left at a playground near a primary school on Wednesday and called over the police suspecting it of being a bomb. However careful inspection revealed that a note was taped to the box: "Please don't throw away, there are four kittens inside."
Filiz Ayhan, a member of the Turkish Animal Conservation Association, was then called to the scene and took the kittens to animal shelter in Bursa's Nilüfer district.
While three of the kittens survived, one of them was apparently smothered in the box and couldn't be saved despite the best efforts of the veterinary surgeons. The survivors have been placed next to an adult cat who had recently given birth to two kittens herself.
Ayhan warned that during these tense days, where there are frequent reports coming in from around Turkey of package bombs, people should avoid abandoning stray animals in boxes as they may die when detonated by police.