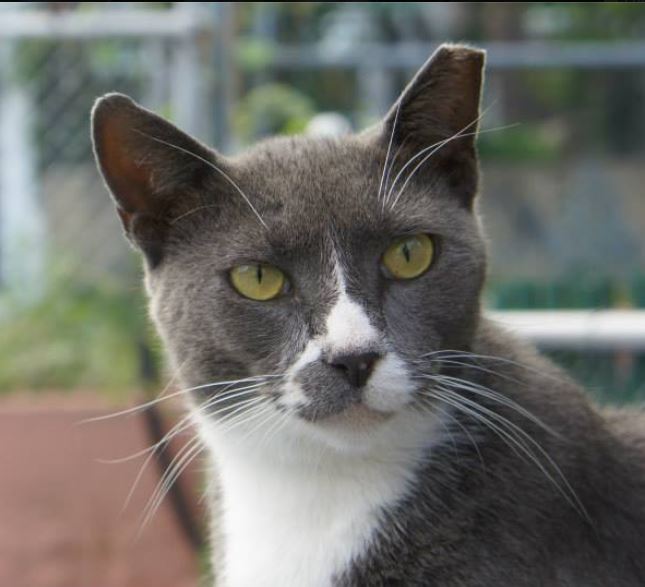 .
Over a very short span of a few weeks last month, all but one of a beloved colony of cats from Astoria, Queens NY disappeared and are presumed to have met with foul play. Worse, they are not the only cats to go missing from the community. Cats from other colonies are also disappearing and there is evidence that they are meeting a bad end
Caregiver Mary Witty plastered her neighborhood with missing posters and reached out online as seven of the eight cats in the small colony in her back yard vanished; then she began hearing about traps being seen and poison and antifreeze laced cans of cat food being found and she realized she was unlikely to ever see the cats again.
Mary has turned the terrible disappearances into a cause, looking for justice, trying to get an official investigation launched, and seeing that her special cats are remembered for the unique creatures they were.
She set up an Astoria7 website, along with Astoria7 on Twitter and Astoria7 at Facebook, to raise awareness of what's going on in Astoria, and to warn cat lovers – cat caretakers and petparents –  there and elsewhere.
Today brought another disappointment, as the ASPCA's Humane Law Enforcement Division declined to open an investigation. Mary Witty is asking local residents to join her at attendance at a Queens Community Board Meeting on January 1.
National and international attention may help in bringing local action on the case
Below are excerpts from the Astoria7 Facebook page that tell the story:
January 1: THEIR STORY
In the last three weeks, almost an entire colony (except one little girl) has vanished leaving neighbors heart-broken and outraged. There is no doubt that these cats met with foul play: they were all spayed and neutered, fed 2-3 meals a day, and had winter shelters in which they could escape the elements each night. This small colony was well cared for—even doted on—by local residents who came to know each and every one of them:
OLD MAN GREY (a.k.a. SLATER), the patriarch of the colony, a sweet, handsome, debonair gentleman.
BLACK & WHITE, a lovely senior lady, constant companion and best friend of Old Man Grey.
OLD ORANGE (a.k.a. CHANDLER), a dear old ginger tom who returned faithfully to his private home in my yard every night.
BIG STRIPE, the most elusive and feral of the colony, but also a devoted Mother to Simba (missing), White & Black (missing) and Little Blackie (the lone survivor)
SIMBA, a gentle, sweet little girl who never strayed far from her loving mother (Big Stripe)
WHITE & BLACK, son of Big Stripe and an adorable mischievous boy who roamed the alley with his siblings and best friend, Niece.
NIECE, the adorable young girl, with movie star looks and a happy, playful personality.
These 7 little souls brightened the lives of many: not just the dozens of neighbors who fed and cared for them, but all of our friends and family who visited us and came to know and love these cats as much as we did. These cats would never leave the alley of their own accord, and prior to their disappearance we learned (sadly too late) that there was evidence of attempted poisoning (open tuna fish cans laced with antifreeze). We also found evidence of trapping and we can only assume the worse for these 7 beloved cats. While we are heartbroken, we also find it very disturbing to know that someone in our community could commit such a cold-hearted act—not once, but 7 times!
Ed note: There follows a warning to residents and cat caretakers about tainted/poisoned food and what to look for.
January 3: More on their disappearance and search efforts
When the first cat (Niece) went missing in early December, we assumed after a day or so that she had become locked in a neighbor's garage.  This is not an uncommon occurrence, particularly in cold or inclement weather, and it happened as recently as September to another cat (White & Black) who was locked in a garage for 10 days.
We called daily for Niece, walking up and down the alley, hoping to hear a little mew from one of the garages.  About a week after Niece went missing, Old Man Grey disappeared.  Mr. Grey's absence also did not set off an alarm because we knew he had at least one other residence in the area (this is where he retreated last winter when he disappeared for a full three weeks).
We do not know when Big Stripe disappeared because she was an infrequent visitor (often appearing just once every few months).  After Grey and Niece, the other cats seemed to disappear very quickly—all during the latter part of the week of December 9th.  On the morning of Friday, December 13th, there were only three or four cats at breakfast (and they appeared skittish).  When my husband put out food for dinner—there was only one cat left, Little Blackie.
Over the course of that weekend, my sister and I commenced a rigorous foot search of nearby streets and alleys.  We knocked on numerous doors and spoke to neighbors.  There was no sign of any of the cats.  It had become painfully obvious that something terrible had happened.
Because this colony was registered with Neighborhood Cats, we would have received email alerts if a cat was picked up by Animal Care and Control.  We did not receive any notifications.  However, we also learned that we would not have been notified if a cat was brought to one if the ACC centers.  Consequently, on Monday morning (December 15th), we drove to NYC's Animal Care and Control shelters in Brooklyn, Queens and Manhattan, looking at dozens and dozens of caged, homeless kitties trying to find at least one familiar face.  We didn't find one.
January 3: Our attempts to report this crime
Monday morning (December 15th), I called 311 to find out how to report my missing cats.  The 311 operator told me that I had to contact my local police precinct and she transferred my call.  The local police precinct told me I had to call 911.  I then called 911 and the dispatcher told me that police would not respond to this call.  I couldn't believe this was happening!
My sister and I started contacting friends and animal-advocate organizations to seek advice.  A fellow caretaker put us in touch with the Mayor's Alliance for NYC Cats.  The person at Mayor's Alliance urged us to call the ASPCA's Humane Law Enforcement (HLE) office.  We did, but HLE told us they couldn't do anything without more solid evidence (i.e. a cat's body).
This is when we began our own search efforts. Over the course of the next few days, we posted flyers all over the neighborhood, offering a $500 reward.  We also began posting missing cat ads and alerts to the community on Craig's list.  These efforts yielded many calls and emails, and we were urged by other caretakers and animal welfare organizations to report this to the police.
So we tried again, this time going in person to the local precinct (someone suggested this might be more effective).  The officer at the front desk of my local precinct would not take a report and instead told me to call 911.  I did and waited an hour with no response.  I called again, and discovered that they did not have a record of my earlier call.  The dispatcher apologized and said someone would be respond shortly.  No one ever responded.
A heart-breaking situation—the loss of 7 beloved cats—was made that much worse when it seemed like none of the authorities would—or could—help.
January 8: UPDATE ON INVESTIGATION
We had hoped the ASPCA's Humane Law Enforcement (HLE) unit would open an investigation into our missing cats. We feel there is sufficient circumstantial evidence to pursue a particular neighbor. Unfortunately, HLE decided otherwise.
We are deeply disappointed by this decision, but it also leads us to question evidential requirements in animal cruelty cases. Is the standard used in these cases the same as that used in cases involving human animals? That is, when there is a preponderance of circumstantial evidence, shouldn't this be sufficient to at least open an investigation or at least warrant an interview?
Though weary by the lack of progress in this case, we refuse to be discouraged by yet another disappointing turn of events. If no justice is to be had for our cats, we are going to make sure that this does not happen to anyone else.
We will be attending the upcoming Queens Community Board meeting to voice our concern (and outrage) over the lack of action by authorities in regard to local cat colonies. Not only has our colony all but disappeared, but other caretakers in this neighborhood have reported multiple disappearances with some colonies greatly diminished in numbers, and others almost entirely decimated. It is time we stand up for our beloved outdoor pets (yes, I consider them my pets—even if they are feral or stray).
Please join us at the next meeting:
Tuesday, January 21st
7:00 p.m.
Astoria World Manor
25-22 Astoria Boulevard
(between Crescent and 27th Streets)
Astoria, NY 11102
.
The cats:
.
.
.
.
.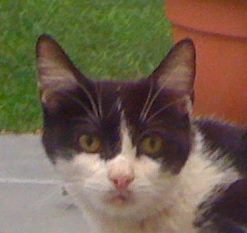 .
.
.