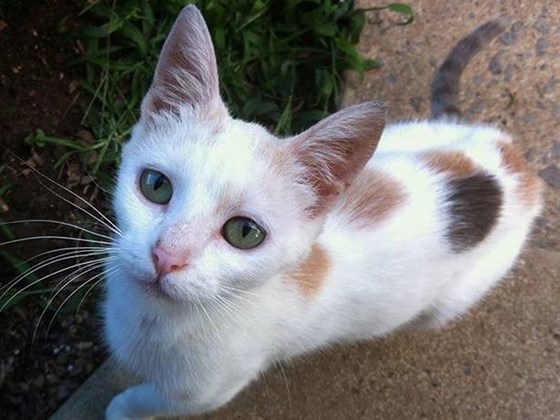 .
Local cat group PAWS says: "Victory for the cats. Let's continue the success by helping to fund the managed Trap Neuter Vaccinate program for the cats of South Newton Township."
Now that South Newton Township, PA supervisors have voted to drop a plan to trap and kill the community's feral and free roaming cats (see South Newton Twp Tosses Out Plan to Trap and Kill Cats), a local group is gearing up to help, and animal lovers are being asked to contribute to a fund to trap, neuter, vaccinate and provide additional care for the cats.
PAWS has a Free Roaming Cats of South Newton Twp, PA fundraising page at PetsCaring (a branch of the fundraising website YouCaring).
From the fundraising page:
The cats of South Newtown Township. PA have been saved from plans to Trap and Kill them. Now they need your support to help raise funds to start the implementation of Trap Neuter Vaccinate and Return within the community. Plans are underway to start providing spay/neuter surgeries and vaccinations within the community.
In addition to the funding needed for TNR, many kittens and cats may require additional medical care and many kittens and cats will be cycled through foster and adoption programs.
Also, while many supplies are available additional traps, recovery cages, supplemental food and shelters may need to be purchased. All donations will be applied to South Newton Township cats TNR management needs.
For more information and to donate to the cause, click HERE.
Saving the Cats of South Newton Township from Extermination at Facebook
A series of eight videos from Tuesday's meeting made by an animal advocate is posted at a YouTube channel HERE