Queens Man Sentenced to Year in Prison for Killing Cat
July 12, 2013
Posted by Editor, Karen Harrison Binette in Advocacy
,
News
,
Popular
15 comments
The man at the center of a brutal cat killing case was sentenced today to a mandatory prison sentence.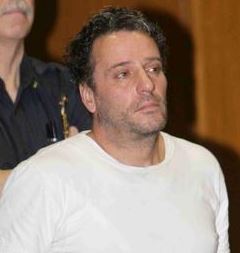 Richard Ferrugio of Ozone Park, Queens, NY was convicted last month of aggravated cruelty to animals and fourth-degree weapon possession for brutally killing a stray cat as eyewitnesses begged him to stop. Ferrugio was sentenced today to one year mandatory jail time.
Ferrugio refused several offers for a plea deal that wold have gotten him probation, insisting on a trial instead. He was convicted at the conclusion of a six day jury trial for the February 2012 incident, where several witnesses saw him attack and kill the cat after being thrown out of a bar, Neirs Tavern in Woodhaven.
The ASPCA investigated the incident and said several witnesses, including children, watched  as Ferrugio kicked the cat against a wall, then pulled a tire iron out of his car and beat the animal to death with it on a sidewalk outside of the bar, before fleeing on foot.
A witness testified during the June trial that she saw Ferrugio beat the cat with the tire iron. A second witness told him to stop kicking the cat against a cement wall and Ferrugio responded, saying that he'd do the same thing to her. Several other people tried to get him to stop and  he said they'd be next, according to Queens District Attorney Richard Brown.
"The defendant showed a complete disregard for the life of a helpless animal by violently beating it to death on a public street. Even when passersby asked him to stop, he refused. This is a troubling crime and deserving of significant punishment," the DA said in a statement.
Ferrugio told arresting officers back in February 2012 that the cat scratched him and made him angry.
In a weak effort at gaining leniency, Ferrugio told Queens Supreme Court Justice Joseph Zayas at the sentencing hearing today, "I don't understand a cat's actions, but I had the tire iron to change a flat and it attacked me." The judge was unmoved and sentenced Ferrugio to a one year prison sentence.
"This defendant should be the example and sentenced to the maximum to show that his actions against animals won't be tolerated. It is proven that acts against animals turn to acts of violence with humans," said Queens Assistant District Attorney Hugo Basso.
"You are a criminal, the jury's verdict made you a criminal…a prison sentence is warranted, you acted with aggravated cruelty to an animal which you admitted to," said Justice Zayas.