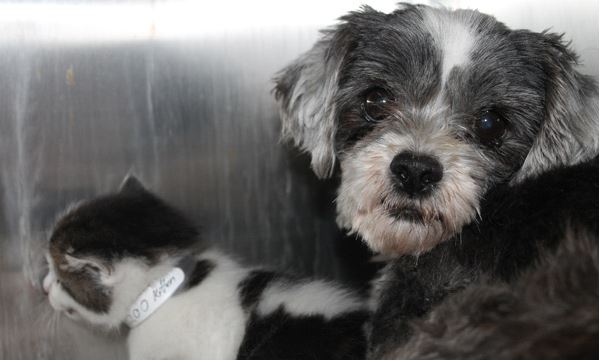 A little dog was nursing her adopted kitten when they pair were rescued Monday after the dog was heard barking for two days.
Anderson, SC animal control officer Michelle Smith found the dog and her kitten at the bottom of a steep embankment alongside a creek behind a Home Depot in Anderson yesterday when she responded to a call. The caller reported hearing a dog barking for two days.
The closely bonded pair are at Anderson County P.A.W.S in Anderson. They are described as inseparable, and animal care workers hope the dog's owner comes forward and keeps the pair together. The dog is very attentive to her kitten.
"This is one example of why I love my job,"  Officer Smith said in her report.
<via>