Cool Cat Tricks!
July 9, 2011
Posted by Nicky Westbrook in Cute Cat Videos
,
Inspirational Cat Videos
,
Video
14 comments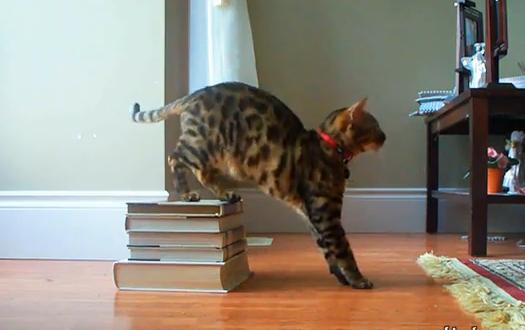 Beautiful Kaiser demonstrates several of his tricks.

.
For more with Kaiser and his doggie sis Nana, see our post with their video inspired by the movie Home Alone:
Kaiser and Nana's mom is expert at clicker training, as you will have guessed from watching Kaiser's amazing performance.